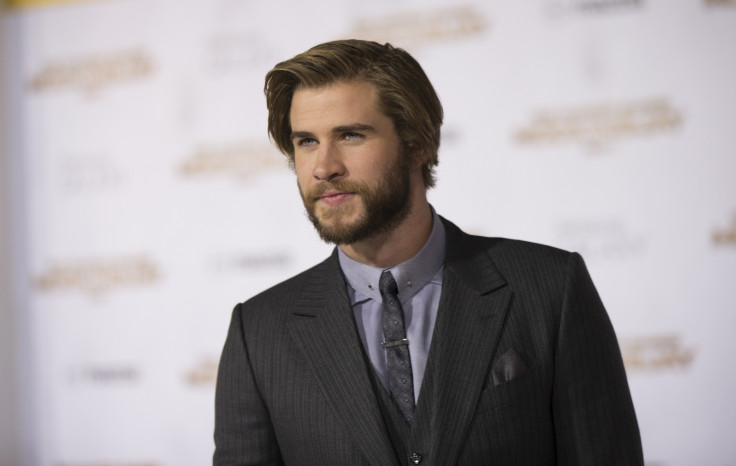 Liam Hemsworth may be one most desirable men on the planet, but the Hollywood actor has admitted even he gets self-conscious. The Hunger Games star has revealed that he hates filming sex scenes because stripping in front of strangers is not fun.
Speaking with E! News at the Toronto International Film Festival on 14 September, the actor said: "It's always pretty awkward when you have to take off your pants in front of a crew and other actors and all that stuff. However, the 25-year-old star clarified that he didn't feel awkward during the scene. "During the scene, it's fine. You don't feel uncomfortable while the cameras are rolling."
He went on to say that the uncomfortable feeling at the pit of his stomach returned right after the director said: "Cut!" "As soon as it's 'cut' and then you're standing around and you are in your underwear and chat to the crew," Miley Cyrus' former fiancé continued. "That's when it's weird and uncomfortable."
Hemsworth is currently promoting his new film, The Dressmaker, in which he stars alongside Titanic star Kate Winslet. The upcoming Australian revenge comedy drama film, directed by Jocelyn Moorhouse, follows a dressmaker named Myrtle "Tilly" Dunnage, who returns to a her small town to take care of her ailing, mentally unstable mother and clear her name after being branded a murderer.
Winslet, whose character enjoys a romp with Hemsworth, recently gushed about working with her hunky cast mate. "Liam's a pro, I'll tell you that much... He's lovely and charming, and we were lucky to have him," she said.
Addressing the obvious age difference, the 39-year-old actress said age was never a factor. "I think it's all about how you feel alongside that person. I didn't particularly feel as though he was particularly younger than me or I was older than him," she explained.
"I felt more experienced than him in terms of career and in terms of the amount of years that I've been doing it for in comparison to him, but I didn't feel uncomfortable or that or awkward at all. I didn't have a sort of fist-pumping moment of hey look at me with the younger actor. I didn't feel like that. He was the right person for the role."