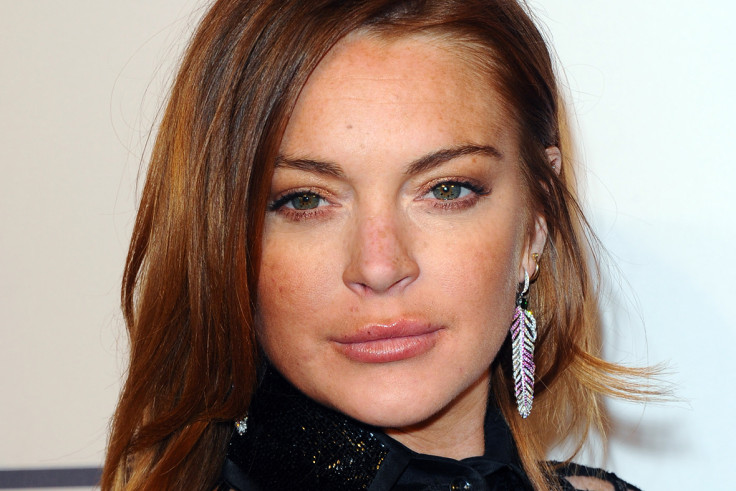 Hollywood star Lindsay Lohan has reportedly been questioned by police over the alleged theft of £24,000 of her ex-fiance's belongings.
Egor Tarabasov, 24, accused her of taking the items from the former couple's £3.5million Westminster flat.
A friend of the Russian property tycoon told Mail Online: "Egor had been chasing Lindsay for months for the return of his personal belongings, but to no avail.
"In the end he felt he had no choice but to go to police and formally accuse her of theft. Lindsay has been in and out of the country, so police initially struggled to pin her down to be interviewed."
An email was sent to her publicist, threatening the star with arrest if she did not respond. Westminster police confirmed that the Mean Girls actress, 30, attended three interviews at Charing Cross police station last month and was questioned under caution.
Following the police interview she is said to have returned a £3,500 Rolex, jewellery and clothes to her ex but has kept possession of another £4,000 watch and a gold Russian orthodox cross.
Police officials confirmed that Lohan will not face further action.
Romance blossomed between the pair last year after they met on the beach in Mykonos, Greece. They soon announced their engagement however the relationship fell apart amidst allegations of violence.
Breaking her silence over her turbulent relationship the actress alleged that the Russian billionaire has been physically abusive to her on more than one occasion, after he "drank too much."
Images emerged of a violent altercation between the pair during a holiday on the Greek island of Mykonos to celebrate her 30th birthday last month. And in another incident, which was caught on video, police were called to their Knightsbridge flat in London after a row escalated.
The couple split in August after they were seen brawling on a Greek beach. In October the Mail revealed Lohan was facing bankruptcy after failing to pay £78,000 in rent.
The former wild child of Hollywood has battled drug and alcohol problems and has been to rehab several times. She has previously been convicted of drink-driving and shoplifting.