Lionel Messsi and Serena Williams join Unicef children's education campaign
Unicef's '1 in 11' campaign highlights fact that 9% of children in Asia do not go to school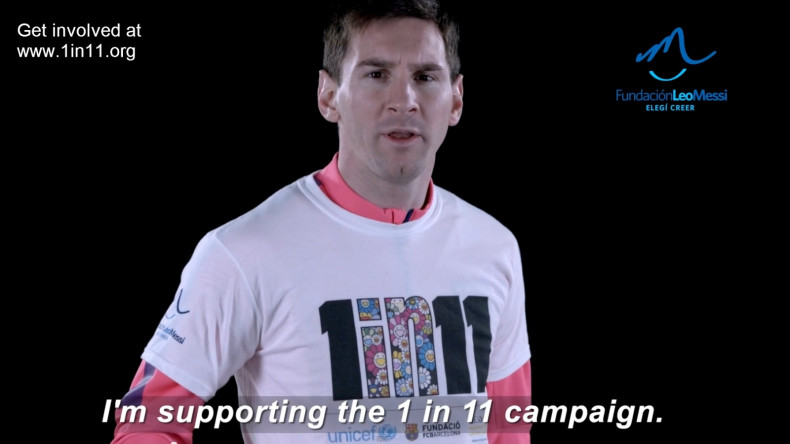 Footballer Lionel Messi and tennis player Serena Williams are helping to launch a new UNICEF campaign to help children in impoverished parts of Asia go to school.
The campaign, '1 in 11', highlights the fact that one child in every 11 worldwide does not attend school and are denied opportunities children in the west take for granted.
Along with partners Reach Out To Asia and Barcelona FC, Messi's team, Unicef is focussing its efforts on children in Bangladesh, Nepal and Indonesia.
A video in support of the campaign will be screened at half-time in tomorrow's game between Barcelona and Atletico Madrid at the Nou Camp.
All Barcelona players donate 0.5% of their salary to the club's charitable foundation each year.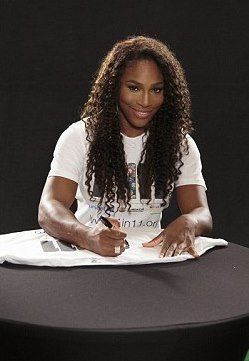 Serena Williams signs a shirt ahead of an auction at Sotheby's in aid of the 1 in 11 campaign
1in11.org
"I'm supporting the 1 in 11 campaign because I believe every child has the right to fulfil their potential and realise their dreams," said Messi, who has been World Footballer of the Year four times.
"Education is fundamental to this, but millions of children across the world are out of school and not getting the start in life they are entitled to."
World number one tennis player Serena Williams, who has won 18 grand slam titles, said: "In many countries we take it for granted that every child has the right to receive a quality education, but '1 in 11' children around the world do not enjoy that right – and without it, may never reach their full potential.
"We need to kick start global progress and get that number down to zero, so every child has the chance to learn."
In February there will be an art auction at Sotheby's in support of the campaign, with works by Damien Hirst, Jeff Koons and Takashi Murakami, all being donated for a sale expected to raise between $12m and $15m (£7.94m and £9.92m).
Reach Out To Asia director Essa Al Mannai said the pilot project aims to help 265,000 children in Nepal, 162,000 in Bangladesh, and 100,000 in Indonesia, many of them with disabilities.