London black cab Uber protest: CCTV shows assault before Boris Johnson fled Mayor's Question Time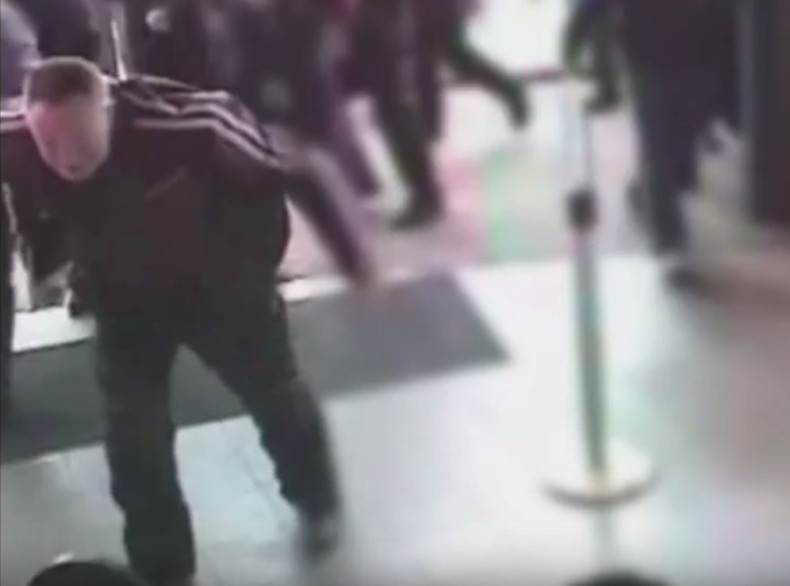 Police have released CCTV footage of a London black cab protester storming into City Hall and assaulting a security guard moments before demonstrators forced Boris Johnson to flee Mayor's Question Time. The clip shows the suspect - described as having a partly shaved head and a receding hairline and wearing black leather trousers and a black leather motorcycle jacket with a light brown stripe on the arms - barging his way into the Thames-side offices and shoving the victim to the ground. The attack left the man unconscious.
About 300 protesters gathered outside City Hall on Wednesday (16 September) morning with some 30 forcing their way into the chamber where Boris Johnson was appearing for Mayor's Question Time. Black cab drivers believe Transport for London is not imposing strict enough licensing conditions on multi-billion pound taxi app Uber. They claim lax conditions are putting members of the public's safety at risk and are robbing them of trade. London Mayor and Uxbridge MP Johnson was forced to leave the chamber after calling those opposed to new technology "Luddites".
Detective Chief Inspector Andy Barnes, from the Public Order Investigating Team, said: "I am appealing for information to trace the man seen in the footage we have released today. Someone will recognise him and I am asking them to come forward. The footage shows the level of violence used, which is unacceptable."
Anyone with information is asked to contact the Met's Public Order Crime Unit on 020 8246 0068. If you wish to remain anonymous call Crimestoppers on 0800 555 111.