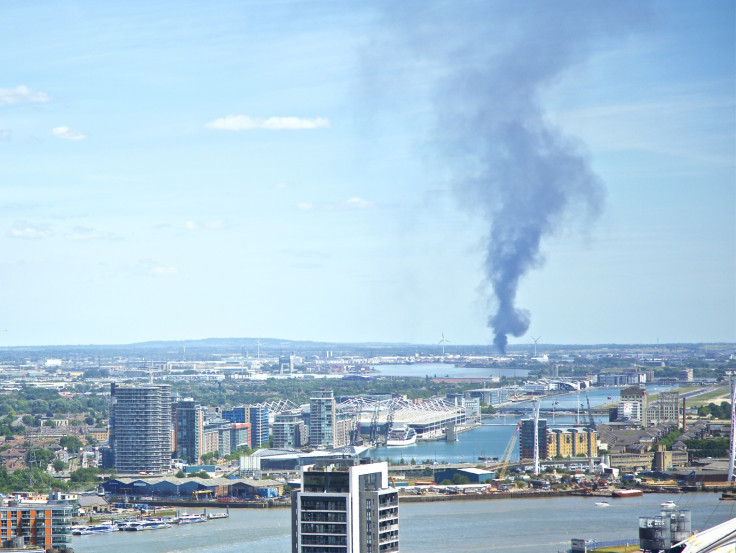 About 30 firefighters are tackling a blaze at a car storage yard in east London. Black smoke could be seen for miles around after the fire broke out in Ferry Lane, Rainham, at about 1.20pm on Monday (26 June).
A spokeswoman for the London Fire Brigade said thirteen vehicles had so far caught alight.
This included six lorries, six cars and a 40-foot forklift truck, they said. "The cause is not known at this stage," they added.
Plumes of smoke could be seen from as far as central London, as people took to social media to post pictures of the scene from their offices.
These fires come just days after a fire at another car storage yard in Croydon, south London, destroyed eight cars and left 35 others partly damaged.
Four fire engines and 21 firefighters battled what they described as a "difficult and demanding fire" in Peterwood Way on Saturday.
An incident the previous day at another scrap yard in Sacriston, near Durham, saw about 100 cars go up in flames.
Meanwhile, also on 26 June, around 50 firefighters have been called to a large fire in central Cardiff. Residents have been asked to keep away from Greyfriars Road after a fire broke out at a power substation on Crockherbtown Lane.