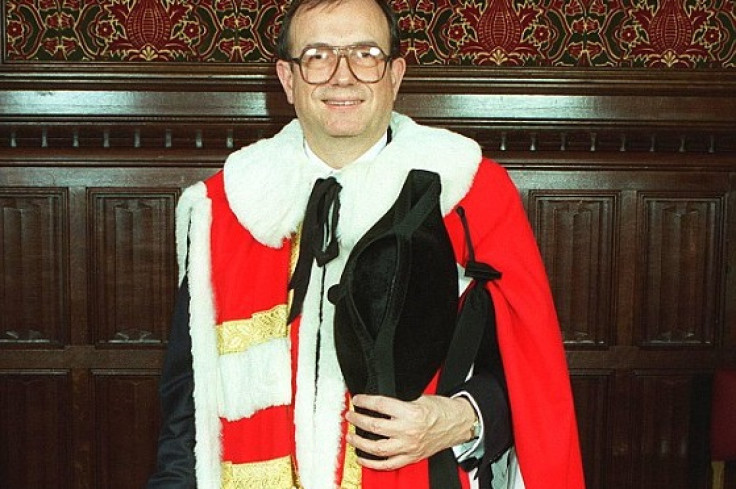 Lord Sewel has announced he is to quit the House of Lords after footage emerged of him allegedly taking cocaine with two prostitutes. Baron John Sewel, 69, was previously given a "leave of absence" from Lords in the wake of the footage being released by the Sun on Sunday, on 26 July. The Labour Peer has now confirmed he has resigned form Lords, adding he wants to "apologise for the pain and embarrassment I have caused".
He said: "I have today written to the Clerk of the Parliaments terminating my membership with the House of Lords. The question of whether my behaviour breached the Code of Conduct is important, but essentially technical. The bigger questions are whether my behaviour is compatible with the House of Lords and whether my continued membership would damage and undermine public confidence in the House of Lords.
"I believe the answer to both these questions means I can best serve the House by leaving it. As a subordinate, second chamber the House of Lords is effective, vital but undervalued part of our political system. I hope my decision will limit and help repair the damage I have done to an institution I hold dearly. Finally, I want to apologise for the pain and embarrassment I have caused".
The Labour peer had already resigned as deputy speaker for the House of Lords and as chairman of the Lords' Privileges and Conduct Committee after he was allegedly filmed taking the Class A drug with two escorts in is flat Central London's Dolphin's Square. In a second video released by the Sun, Sewel can be heard describing David Cameron as the most "superficial prime minister there's ever been", London Mayor Boris Johnson as "upper class twit", and the current Labour leadership contest as a "f*****g mess after allegedly taking cocaine.
Metropolitan Police also launched an investigation into the incident after being referred by Lords Speaker Baroness over his alleged "shocking and unacceptable" behaviour. Officers with sniffer dogs and a battering ram raided Sewel's flat in Pimlico as part of the criminal investigation.
A Met Police spokesperson said: "A warrant under Section 23 of the Misuse of Drugs Act 1971, was today granted at Westminster Magistrates' Court. The warrant was executed at 18.00hrs at an address in central London by officers from the Special Enquiry Team of the Homicide and Major Crime Command. No arrests have been made at this stage and enquiries are ongoing. One complaint in relation to this matter has been received. Our investigation commenced prior to this."