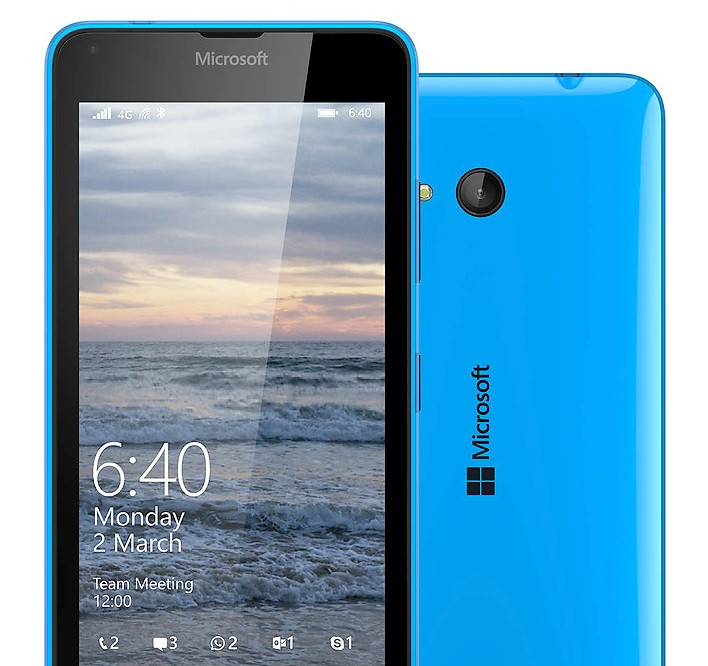 Microsoft has confirmed pre-orders for its new addition of affordable Lumia series smartphones, the Lumia 640.
With a suggested retail price of £169.99 (including VAT), the Lumia 640 LTE in three colour options, Black, White and Orange, is up for pre-orders at Microsoft Store in the UK. The handset will be available in the Store on 7 April.
The manufacturer is yet to announce pre-orders for the large-screen Lumia 640 XL, launched alongside Lumia 640 at the Mobile World Congress event. Both the Lumia handsets run the latest Windows Phone 8.1 Update and are upgradable to Windows 10 for phones, scheduled to be available later this year.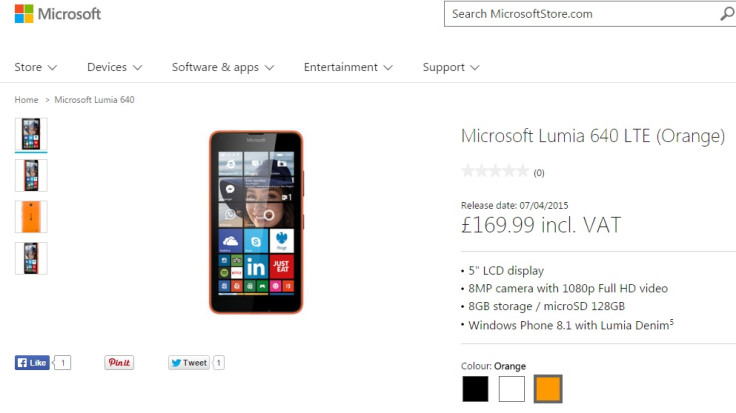 MobileFun is among the retailers to have opened up pre-orders for Lumia 640, which costs £150. The first stock of the device is due in one month, suggests its product page.
The SIM-free and unlocked Lumia 640 can be pre-ordered through Unlocked Mobiles at £149.98. Consumers are expected to receive deliveries for their pre-orders on 1 April, notes the retailer.
Clove will also stock the new Lumia smartphone once it becomes available in the UK, but is yet to reveal its price deals.
Pre-order Lumia 640 via UK Microsoft Store
Pre-order Lumia 640 via MobileFun
Pre-order Lumia 640 via Unlocked Mobiles
Meanwhile, EE has announced that it will be the first carrier network to launch Wi-Fi calling in the UK when Lumia 640 becomes available on its network. EE will also launch Wi-Fi calling for Samsung's Galaxy series' high-end Android smartphones - Galaxy S6 and S6 Edge.
All three aforementioned smartphones are due for release in April.
The Wi-Fi calling enables you to make and receive calls and texts over Wi-Fi even when there is no signal.