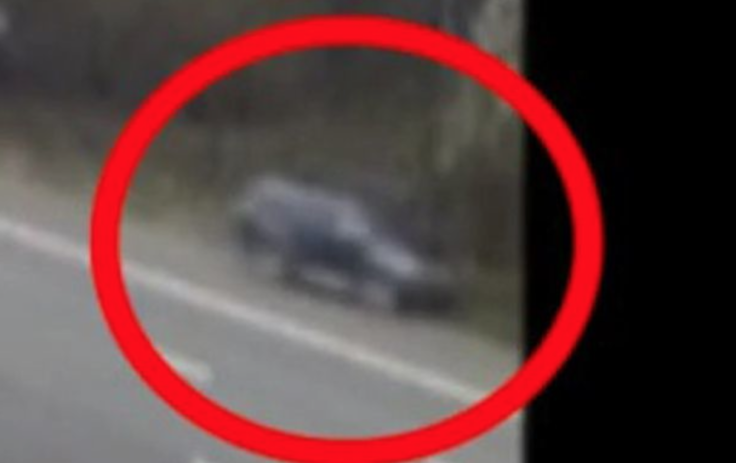 A man has been found guilty of murdering his wife in a deliberate road crash last year.
Driving test examiner Ian Walters, 51, drove the couple's Mitsubishi L200 off the M1 in Leicestershire at a speed of around 80mph.
His wife, Tracey Walters, 48, died in hospital two days later, and Walters was badly injured in the crash.
He was given a life sentence and ordered to serve a minimum of 17 years by Leicester Crown Court on Thursday (7 May).
The couple had been returning home after cutting short a "make or break" holiday in the Yorkshire Dales.
CCTV footage of the four seconds before the crash on 21 March 2014 shows the car moving from the middle lane of the motorway to the hard shoulder before veering off the road.
Police examinations of the vehicle and the scene showed no attempts to brake and no defects on the vehicle.
'He's driving and volatile'
The court heard that Mrs Walters sent a series of urgent text messages to her family during the journey, informing relatives that her husband was in a "volatile" mood.
In one, she wrote: "He's done it again. He's hurt my back. Don't want to aggravate him."
In another, sent just under an hour before the crash, she told her son: "He's driving and volatile. I need him arrested when we get back."
Walters, who pled not guilty, told the court he loved his wife and did not want to kill her, though he admitted the couple argued frequently and had a "dramatic and adventurous" sex life.
He claimed not to have any recollection of the 130-mile (209km) journey that day, and told jurors he could not think of any "reasonable reason" why the vehicle left the road.
But eye-witness Robin Goss told the court that Walters made a "conscious, deliberate" decision to steer towards the hard shoulder.
"All of a sudden I saw this car just swerve violently across to the left," he said.
"It completely disappeared and I remember looking into the hard shoulder. Then I saw what looked like a little explosion. Bits of tree and bits of plastic came out in front of me."
'No remorse'
Judge Nicholas Dean QC said Walters was a "narcissistic, self-centred, self-absorbed bully" towards his wife.
"Tracy was a warm and generous woman who, despite your treatment of her, loved you," he said. "It was you and your unreasonable insatiable sexual demands that led to your toxic marriage.
"When you deliberately drove off the motorway your intention was to kill Tracy. You knew you had lost your control over her and it was your way of demonstrating it was you who was in control.
"You have demonstrated no remorse or regret. Indeed you seem to altogether lack compassion or empathy."
In a statement, Mrs Walter's family said: "The hole that has been left by Tracy's murder is a void that can never be filled. Even our memories will be tainted because of the cowardly and devastating way in which we lost her.
"We as a family are also the victims of domestic abuse, it destroys lives, it devastates families, it has robbed us of a future with Tracy."
Walters was questioned on claims of domestic abuse a week before the murder. He met Mrs Walters in 2011, and they married the following year. They both had children from previous relationships.