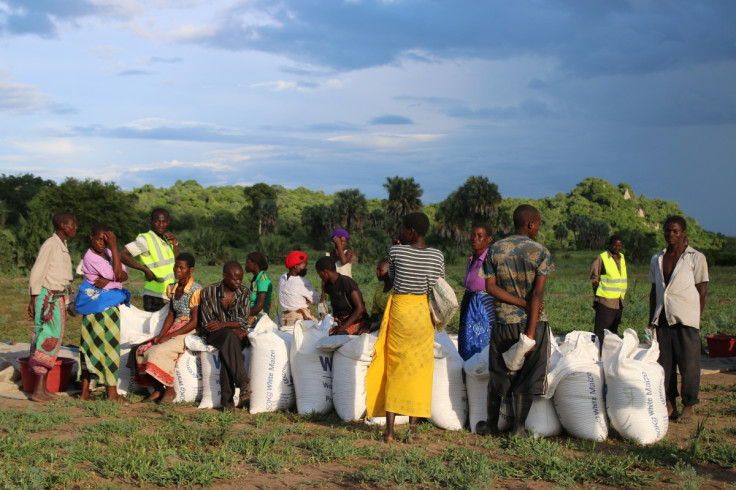 The Malawian leadership is to blame if millions of people are facing hunger in the country, a member of the opposition Malawi Congress Party (MCP) has told IBTimes UK. Nearly three million people are facing a food shortage in the south-east African nation, one of the worst affected by a severe drought exacerbated by the El Nino phenomenon, caused by warm water in the Pacific Ocean.
However, Juliana Lunguzi, MP for Dedza East in Malawi and chairperson of parliamentary committee on health, believes the effects of the drought could have been limited if the government had managed resources differently.
"The problem of Malawi is that we take money, but we never follow up. We take money without knowing exactly how to use it nor do we look at data or track things effectively to make changes," she told IBTimes UK.
Malawi drought factbox
Lack of rains have resulted in crop failure making this year's harvest – which typically takes place in March and April – almost impossible for thousands of households in Malawi, where maize is a staple food.
At least 2.8 million people – 1.5 million children – are facing hunger and its effects on growth.
The World Food Programme (WFP) is delivering food to thousands of households until April and said Malawi needs $38m (£27m) to help those affected by food insecurity.
Analysts warned assistance to people who are facing hunger could be further undermined as donors have cut aid to Malawi following a 2013 financial scandal known as 'cashgate'.
More on the drought in Malawi here.
"The government says we are in this situation because of climate change, but if you look at what they have done to tackle these issues you will see that we are facing this problem because of lack of proper investments in the agriculture sector, lack of accountability and relaxation within the system. We are in this situation by choice."
Earlier this year, the Malawian government announced that the state-owned Admarc (Agricultural Development and Marketing Corporation) was importing 30,000 tonnes of maize from Zambia and another 50,000 tonnes from Tanzania.
For a 50kg bag of maize sold by Aidmarc, consumers currently pay (K) 120 Malawian Kwacha (£0.11) per kg. However, maize not sold by Aidmarc currently costs K270 per kg, with prices expected to increase.
According to Reuters, the government recently increased fuel prices in response to the Kwacha's devaluation. The move, however, is likely to cause a further rise in maize prices.
"The country is in a mess and somebody loves to see people poor. We have to prioritise irrigation," she concluded.
The government of Malawi 'on its knees'
Virginia Kachigunda, deputy director for the department of school, health and nutrition within the ministry of education, believes mismanagement of funds is not the cause of the food crisis.
"Last year we had an unprecedented level of floods and we need to do something about irrigation," she told IBTimes UK. "We have lots of rivers and we can utilise these resources and implement wide scale irrigation instead of depending on rain-fed agriculture. But financially speaking, the Malawian government is on its knees and we cannot reach each and every person. We are trying at our own level but we need more support."
Referring to the 2013 "cashgate" financial scandal that hit the country and prompted donors to freeze aid, Kachigunda said: "We haven't had problems working with partners such as Unicef and World Vision, but I know that at a higher level the government is struggling to bring money from donors because of the cashgate, which has really impacted our stand with partners."
---
IBTimes UK travelled to Malawi courtesy of World Vision UK. Click here for more information about the charity's work in Malawi.
---