Malaysia to scrap mandatory death sentence for drug offences
Government agrees to give courts discretion in imposing death penalty for narcotics offences.
Close to 800 prisoners currently on death row for drug trafficking offences.
The Malaysian government has agreed to do away with the mandatory death sentence imposed for drug offences.
Azalina Othman Said, Minister in the Prime Minister's Department, told Parliament that the Dangerous Drugs Act 1952 will be amended to allow judges to exercise discretion when deciding on the appropriate sentence.
The decision was taken by the Cabinet after considering a report on the review of the act and the death penalty. The Attorney-General, Mohamed Apandi Ali, had also presented a case in favour of granting judges discretionary powers to the cabinet on 1 March.
Malay Mail said that Apandi, a former judge himself, had previously stated that he had sought discretionary powers for judges, especially in marginal cases where offenders could instead be handed jail sentences. This was aimed at cases where convicts were coerced or duped into becoming drug mules.
"The cabinet agreed to include additional provisions to empower the court when sentencing other than the mandatory death penalty under certain situations in drug trafficking under Section 39B of the Dangerous Drugs Act," she told Parliament on Thursday (23 March).
Malaysia is still maintaining the death penalty for other serious offences like murder and firearms offences.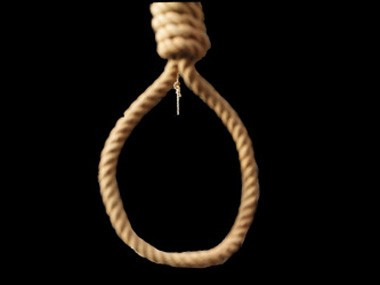 Currently, the law in Malaysia provides for only one sentence for those convicted of drug-related offences - death
Reuters
"Other countries, including the United States, China, India, Singapore and Thailand still maintain the death penalty as the punishment for serious offences," she said.
The solicitor-general has been directed to speed up the draft amendments to be tabled for approval in Parliament, Azalina added.
When asked whether the government would place a moratorium on pending drug cases until the act was amended, the minister said the issue was still at an early stage and that there were still several processes to go through.
According to the Prison Department statistics, there are almost 800 prisoners on death row for drug trafficking offences under Section 39 (B) of the Act.