A Florida man was arrested on Wednesday (14 September) in connection with a suspected arson attack on a mosque where Orlando shooter Omar Mateen once attended. Joseph Michael Schreiber, 32, will be charged with felony arson with a hate-crime enhancement, CNN reported and could face a 30-year sentence because he had previously been imprisoned for a felony.
However, Schreiber could also face up to life in prison as an habitual offender.
Major Dave Thompson of the St Lucie County Sherriff's Office said investigators were still questioning Schreiber.
"An examination of his social media account shows multiple anti-Islamic points and comments. That corroborates our fear that this does in fact have to do with hate towards the Islamic community," he said.
The police major said tip offs and surveillance video led to the 32-year-old's arrest. The FBI is also investigating whether Schreiber will face civil rights charges, NBC News reported.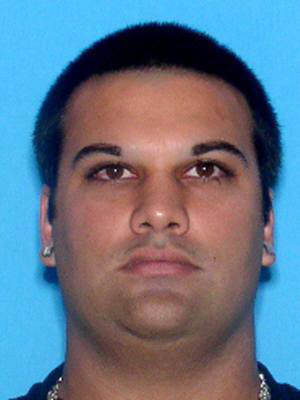 The fire occurred at the Islamic Centre of Fort Pierce late on Sunday (11 September) although there was no one inside the building at the time.
A man riding a Harley-Davidson-style motorcycle was seen driving away from the mosque whose surveillance video shows a man arriving at 11.38pm EST/4.38am BST carrying what looked like paper and a bottle of liquid.
The man approaches the building, a flash then occurred leading him to run away. Following the flash, the man waves his arm, which authorities believe he may have done because he had got burned.
Thompson said a motorcycle similar to the one seen on video was collected from Schreiber's home as well as other evidence.
WPBF reported Schreiber was arrested near a pizza parlour in central Fort Pierce and taken to St Lucie County Jail. An accelerant was placed on the mosque's door which was set alight and the blaze took five hours to extinguish.
The fire coincided with the 15th anniversary of 9/11 as well as the start of one of Islam's holiest times of the year, Eid Al Adha.