Man begs on knees when vigilante paedophile hunters catch him trying to meet boy from Grindr
Lal was spared a prison sentence at Newcastle Crown Court and a video of his apprehension posted to Facebook.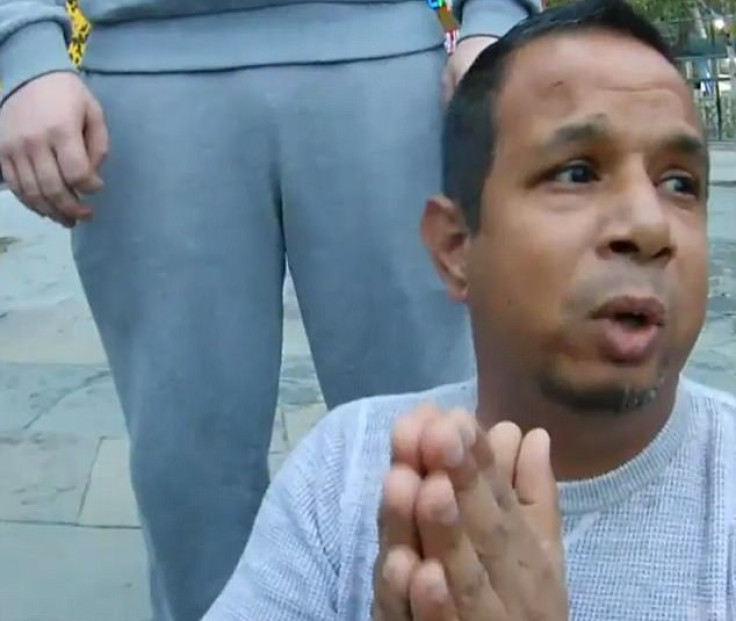 A chef was recorded begging on his knees when a group of vigilante paedophile hunters caught him trying to meet a 15-year-old boy he met on gay dating app Grindr.
Madan Lal was confronted by the vigilante group Guardians of the North, who expose adults looking for sex with children, and he admitted planning to meet a boy for "drink and coffee".
The 45-year-old was filmed saying "sorry" and that he was "stupid" in the recording where the group tell him that the boy he was planning to meet was a decoy.
Lal, of Ponteland, Northumbria, sent messages to an online account he thought belonged to the boy from an account with his photo.
The Guardians of the North said that Lal was "asking for sex and sexual activities" in his correspondence.
The defendant was spared jail after he pleaded guilty to attempting to meet a child following sexual grooming but was handed a three-year community order with sex offender programme and rehabilitation requirements.
Lal appeared before Newcastle Crown Court who heard they planned to meet at the Centre for Life in Times Square, in the city centre, before he was handcuffed by police.
Prosecutor Mark Giuliani, said according to the Daily Mail: "The defendant initially said he had wanted to meet for a coffee and chat. By his plea he has accepted something more serious than coffee."
The court was told the fake profile set up on the gay dating app which had been in initial contact with Lal was eventually shut down by the site's regulators due to the age 18 restriction.
Another account was then set up and the conversation the judge described this as "very close to entrapment".
The judge presiding over the case, Recorder Ben Nolan QC, told Lal: "When you attended your rendezvous you were collared by the group, which Mr Giuliani describes as a vigilante group. I make no observation about that.
"The full offence was never and could never have been committed."
Lal was told that he must sign the sex offenders register and abide by a Sexual Harm Prevention Order for five years.