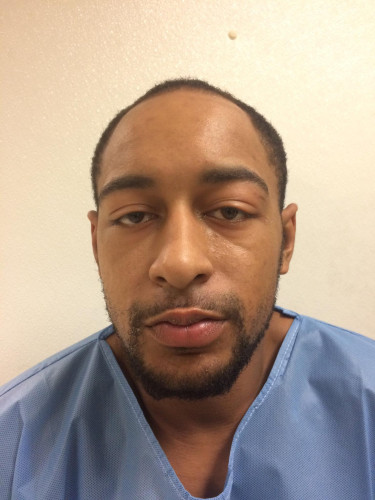 A man in New Jersey is facing charges after prosecutors say he fled the scene of a fatal car crash, leaving his girlfriend to die in icy river waters. Jacob T. Garrett, 24, was later arrested on a train and charged with leaving the scene of a fatal accident, causing death while driving with a suspended licence and endangering an injured victim,
Burlington County Prosecutor's Office said that the deceased woman was 23-year-old Stephanie White. Witnesses to the accident told authorities that Garrett said "help my girlfriend" to those rushing to the scene before he himself fled.
The prosecutor's office said in a news release that investigations showed Garrett had been driving at a high speed before the car hit a parked minivan and careered into the Delaware River on Sunday 14 January. The incident took place near Wood Street, around 1pm.
Authorities said that White was found in the car, which had partly broken through the river ice, with her seat belt still on and transported to Lourdes Medical Center of Burlington County in Willingboro where she was pronounced dead. Garrett was tracked by a K-9 Officer to Burlington Town Center North light rail platform where police halted a train and arrested him.
Prosecutors said that the investigation is still ongoing and Garrett may face further charges - he already faces motor vehicle summonses, they said. Garrett is being held at Burlington County Jail and will appear at Superior Court in Mount Holly.
The case is being investigated by the prosecutor's office along with the city's police department.