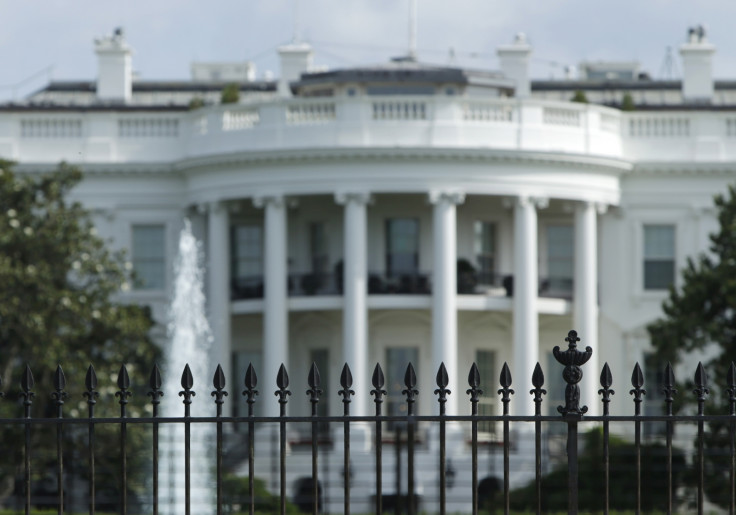 A man stopped by police for urinating in public near the White House, has been arrested after police found a collection of deadly weapons stashed in his car.
Secret Service agents approached the suspect outside an art gallery off 17th street and Pennsylvania Avenue, in Washington DC, according to an incident report obtained by US broadcaster CNN.
Agents said the man told them he was going to the White House to speak with National Security Agency director Admiral Mike Rogers and defence secretary James Mattis "for advice on missing paychecks and how to get the chip out of my head".
During questioning by agents he admitted possession of multiple weapons in his 2009 Silver Nissan on Sunday (24 September).
Police searched the car and discovered nine guns, including handguns, AR- and AK-style rifles, as well as three knives, brass knuckles, suppressors, and various types of ammunition.
The suspect was taken to a local clinic "for mental observation" before he was transferred to a local police station and charged with multiple weapons violations, according to the report. The man has not yet been identified, and it is not clear if he has a criminal record.
In March a Virginia man was taken into custody after he drove up to a White House checkpoint claiming to have a bomb in his car.
Sean Patrick Keoughan, 29, stopped his car at a checkpoint just after 11 pm on 19 March, according to police. He then got out and told officers "there's a bomb in the trunk", according a report by the Washington DC force.
After a search no bomb was found, but the man was charged with making false bomb threats and driving a stolen car.
President Donald Trump was away at his private summer estate in Palm Beach, Florida, at the time.