Emmerdale actor Isabel Hodgins was caught up in the horror of the Manchester Arena terror attack, aimed at the young fans of Ariana Grande.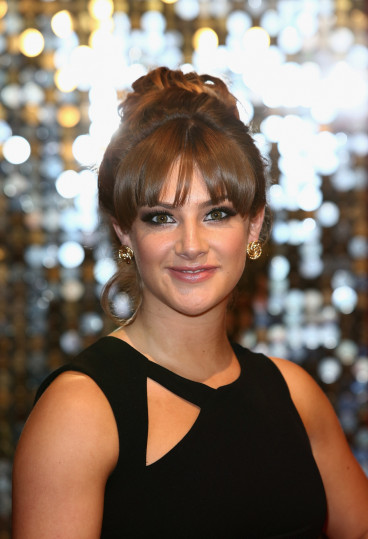 Speaking to Sky News, the 23-year-old soap star explained: "The concert had just finished and we were all leaving and then there was a big bang to our left. Everybody ran away from that immediate area.
"We didn't know what had happened. People were screaming and running but then it kind of died down.
Hodgins – who plays Victoria Sugden on the ITV soap – said that many of the concert-goers were initially confused as, towards the end of the concert, giant pink balloons were released into the audience as part of the show.
"We didn't know if a balloon had gone off," she recalled.
"Everybody was panicking, there was pushing up the stairs. People were obviously running, climbing down and over the chairs. As we got out, everybody was screaming and crying and then the corridor was full of – it smelled of burning and there was quite a lot of smoke as we were leaving. The area had been blocked off so we couldn't go any further but we managed to get out quite quickly and then there was just lots of police and ambulances arriving as we were leaving."
Learning of the 22 fatalities of the suicide bombing, Hodgins continued: "It's just terrifying and it's really shocking. My heart goes out to anybody that's been hurt or anything like that. It's just terrifying."
"We didn't know what was happening. We just wanted to be out of Manchester and be safe. As it's progressed and the story has developed it is shocking. We feel very shaken up. We are lucky to have got away safely.
Hodgins said that the staff at the arena reacted to the explosion quickly and made clear announcements to the audience. As we were leaving that's when the tannoy was going off saying 'You need to evacuate the area'. There was sheer panic. Everyone wanted to get away and get safe."
Grande, 23, reacted to the event via her Twitter account in the early hours of Tuesday 23 May. Writing to her followers, she described herself as "broken" and went on to say: "From the bottom of my heart, I am so so sorry. I don't have words."