Manchester attack: Queen calls bombing a 'very wicked' act as she visits injured in hospital
Monarch visibly affected as she spoke to schoolgirls injured in Monday's atrocity.
The Queen called the Manchester bombing a 'very wicked' act as she visited the Royal Manchester Children's Hospital to talk to some of the concert blast victims.
Some twelve children under the age of 16 were taken to the hospital by ambulance following Monday night's attack.
The monarch looked visibly affected as she spent time talking to Amy Barlow, 12, Millie Robson, 15, Evie Mills, 14, who were taken to the hospital in the centre of the city following Monday's attack.
Speaking to Evie, from Harrogate, Yorkshire, and her parents, the Queen broke her normal reserved protocol to declare: 'It's dreadful. Very wicked. To target that sort of thing.'
Millie, who sustained severe injuries to her legs, looked delighted to meet the monarch. During their conversation, the Queen described the attack as an 'atrocity'. The schoolgirl revealed that she had won two VIP passes and had met Ariana Grande backstage before the attack,
The Queen told Millie's father, David, who had been waiting at the exit of the arena for Millie when the bomb exploded. 'It's not something you expect at all.'
The monarch was greeted by nursing and medical staff at the hospital at the hospital. During her visit, she spent time speaking to members of the public outside who had waited to catch a glimpse.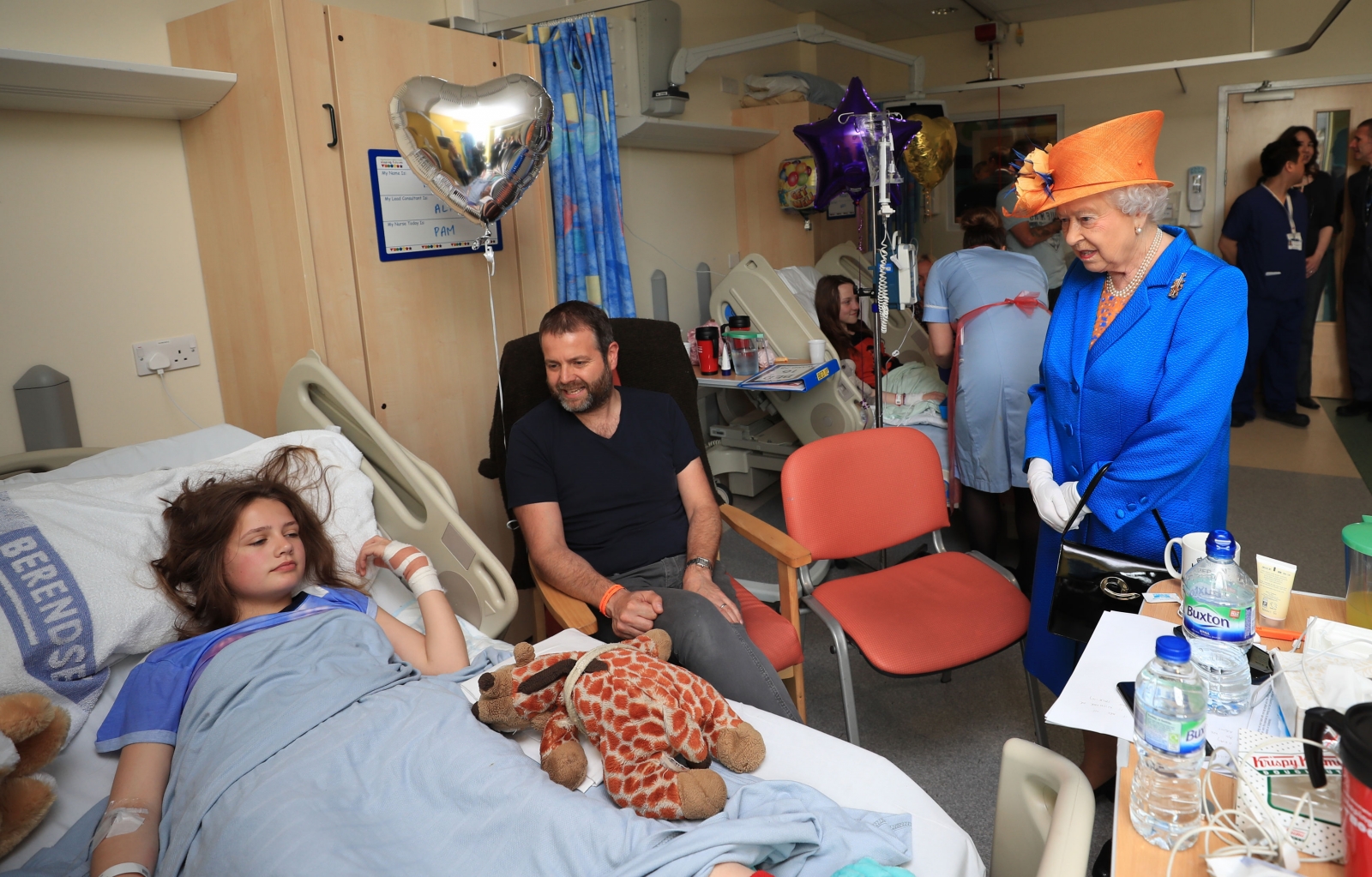 Earlier this week, the Queen released a statement condemning the attack.
"The whole nation has been shocked by the death and injury in Manchester last night of so many people, adults and children, who had just been enjoying a concert.
"I know I speak for everyone in expressing my deepest sympathy to all who have been affected by this dreadful event and especially to the families and friends of those who have died or were injured.I want to thank all the members of the emergency services, who have responded with such professionalism and care.
"And I would like to express my admiration for the way the people of Manchester have responded, with humanity and compassion, to this act of barbarity."