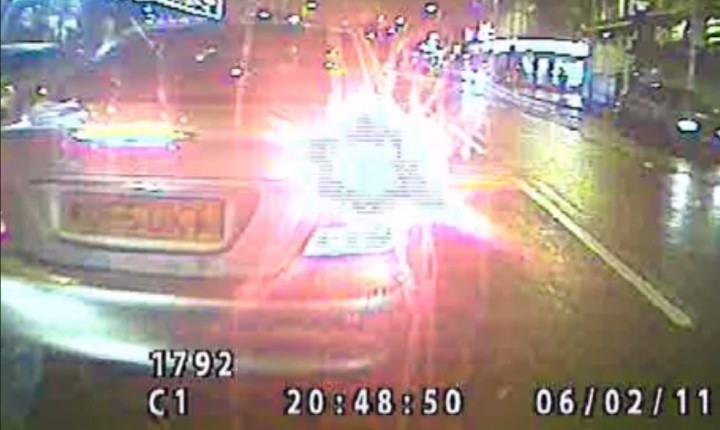 Two "crash for cash" fraudsters who caused a collision between a bus and a Mercedes in Manchester to defraud insurers of £500,000 have been sentenced.
Asan Akram was jailed for 16 months while Tariq Iqbal was handed a 12-month prison term, suspended for two years, and ordered to undertake 250 hours' unpaid work when they appeared at Manchester Crown Court.
Their arrest came after the bus company's insurer grew suspicious about 29 claims it received following the collision in February 2011.
A video released by City of London Police, whose Insurance Fraud Enforcement Department investigated the insurance claims, shows the bus, driven by Akram, approach the Mercedes along Wilmslow Road.
Iqbal then performs an emergency stop in the silver car, causing the bus to slam into the back of it.
Detectives arrested nine people who had been travelling on the bus and in the Mercedes at the time of the crash or were suspected to be involved in the scam.
Iqbal was arrested at his home on St Ann's Road in Cheadle in June 2012 and, after more than a year of searching, bus inspector Akram was detained in December 2013.
Detectives discovered that Akram, who compiled a report on the collision on the night of the crash in his role as a duty inspector, did not flag the incident to his senior managers according to the company's protocol.
The investigation team had also established from phone records that Akram and Iqbal had contacted each other on their mobile phones more than 100 times in the days leading up to the smash.
No further action was taken against the eleven other people spoken to in the course of the investigation.