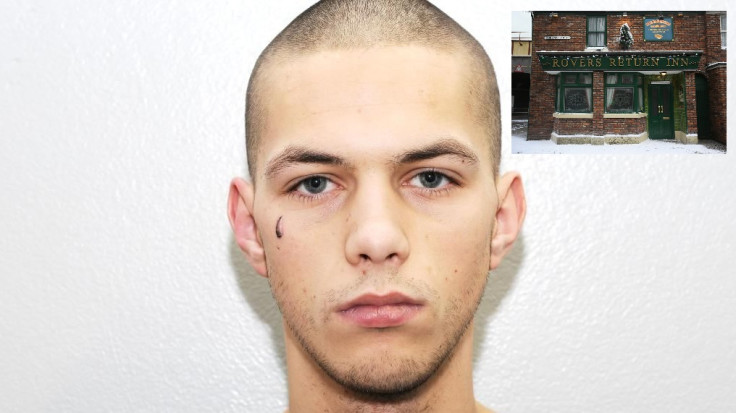 Manchester killer Kiaran Stapleton has painted a mural of Coronation Street pub the Rovers Return on his prison cell walls.
Stapleton, 23, was jailed for life for the point blank shooting of Indian student Anuj Bidve on Boxing Day, 2011.
The soap fan, who gave his name as "Psycho Stapleton" when he appeared in court, has now sparked debate over whether he should be allowed to "pursue hobbies" after painting a tribute to his favourite fictional boozer.
A prison source told the Sun newspaper how murderer Stapleton had spent hours painstakingly creating the life-size mural.
Labour MP Keith Vaz told the paper: "Those close to Anuj Bidve will be distraught that the thug who killed him is seemingly enjoying his time behind bars."
Tory MP David Davies added: "Most people agree he should never be let out of prison and he shouldn't be given leeway to pursue his hobbies whilst in there."
Stapleton caused outrage when he shot Lancaster University Bidve in the head as he walked through Salford, where Stapleton lived.
Days later, Stapleton had a "teardrop" tattoo below his right eye - a gang-style tattoo that indicated he had taken a life.
He was jailed for life and told he would spent at least 30 years behind bars.