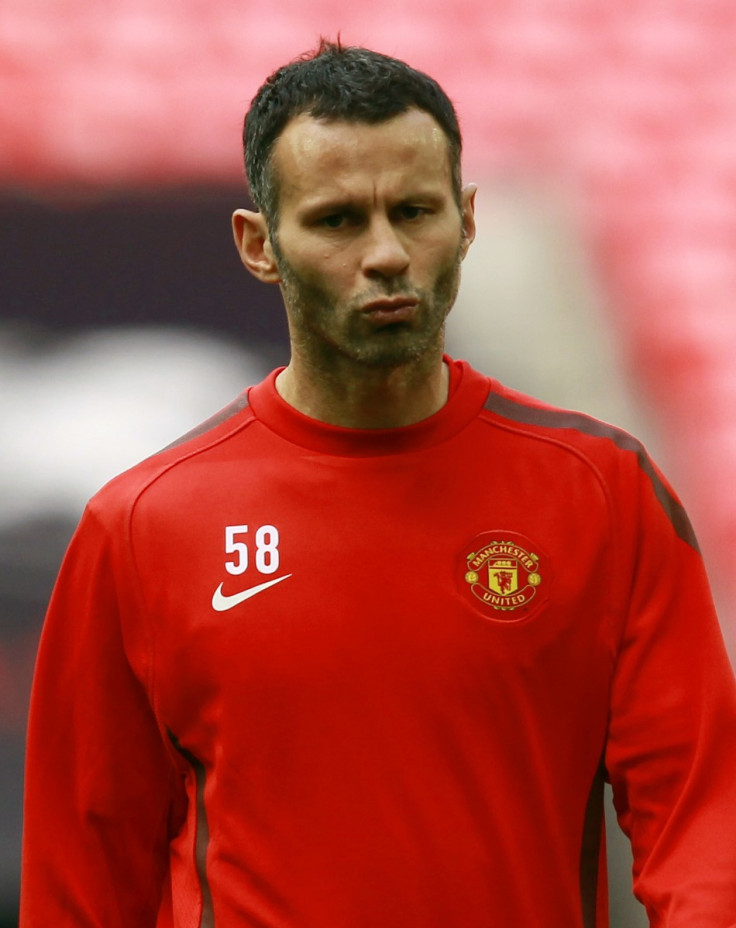 The Manchester United squad were in New York ahead of a pre-season match on Wednesday (27 July) against an all-star US team from the MLS League which includes their former star David Beckham.
Trio Ryan Giggs, Wayne Rooney and Rio Ferdinand began their 4am party night with a visit to Lavo Restaurant which showcased a Moulin Rouge themed burlesque show.
It would seem that Giggs, 37, was up to his usual tricks as he leapt up on a table at the restaurant to dance alongside a performer in a burlesque show.
A source told the New York Post: '' 'The belly dancers came out and they were mesmerized. Ryan Giggs got up and was dancing with a belly dancer on a table, the guys were laughing. They all left at around 1am.''
Giggs, only recently hit the headlines after taking out a super-injunction to prevent details of his alleged affair with model Imogen Thomas.
Fellow team mates Rooney and Ferdinand were also said to be having a merry time, as the source continued to say:
'The team and their staff took over half the restaurant. Once the music started after dinner, they were dancing on the tables and the banquettes to the deejay. Some were wearing flapper headbands taken from the girls, masks and gangster hats. They were handed tambourines and maracas. One player even donned a fake moustache.'
As well as visiting Lavo restaurant, the United players also went to a rooftop bar on 5th Avenue in Manhattan and later to the Juliet Supperclub in the Chelsea district.
A Manchester United spokesman confirmed the players had been given the night off and allowed to party. Stating:
''The players had a day off, and a few of them had planned to meet up at Lavo for one of the restaurants renowned themed evenings.''
And party they did, with 'champagne, vodka, scotch and mingled with a group of models until 4 a.m., an onlooker told the paper.