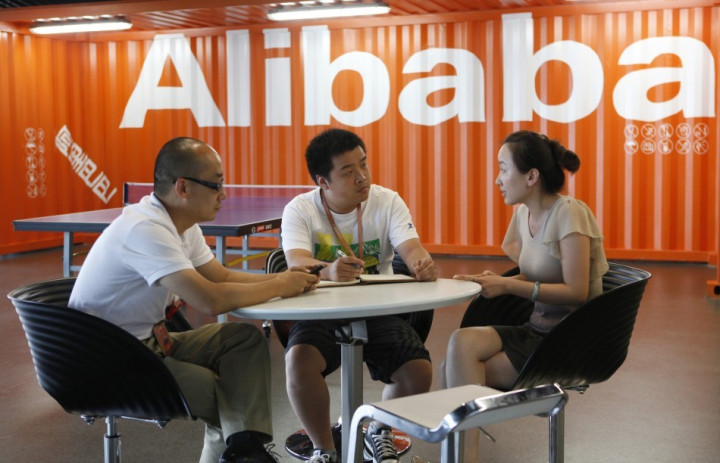 A large number of employees at Chinese e-commerce giant Alibaba are set to become millionaires following the company's New York listing, which could be the largest initial public tech offering so far.
Reuters reported that Alibaba is counselling its employees on how to deal with their huge windfall earnings, warning them against squandering money on luxury goods.
The company is expected to have a valuation of more than $150bn (£90bn, €110bn) after its US IPO. With a 26.7% shareholding through stock options and other incentives, former and current Alibaba employees could unlock about $41bn once they are free to sell their shares some time after the IPO.
Bankers and financial planners told Reuters that some employees have enquired if BMW sells cars in Alibaba's corporate orange. Meanwhile, others may invest the windfall gains in North American property and tech start-ups in the home country.
Alibaba has been preparing employees for years on how to effectively manage the windfall, as a sudden share sale by employees could push the company into chaos. It also has concerns that employees may quit the company for other options with substantial amounts at hand.
"It may be difficult for us to continue to retain and motivate these employees, and this wealth could affect their decisions about whether or not they remain with us," the company said in its IPO prospectus.
Former Chief Operating Officer Savio Kwan was among the counsellors who talked to employees about leadership, personal development and business goals.
"One thing Jack (Ma) and Savio did was from the early days prepare employees for the effects of having wealth," Reuters quoted as saying Porter Erisman, a former Alibaba vice-president.
"I remember Savio giving a speech about what money means, and he encouraged people to think of money as something that offered more choices. Those choices don't have to be material goods."