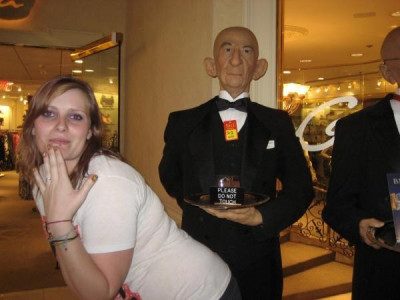 IB Times has discovered a trove of photographs of Mariah Yeater, the 20 year-old who claims to be the mother of Justin Bieber's child.
The 20-year-old "Belieber" filed a report that she had unprotected sex with the pop-sensation backstage at one of his concerts and is demanding he takes a paternity test to confirm it's his.
Yeater claims that a security guard approached her at a show and asked her if she would like to meet Justin before he asked her if she wanted to move somewhere more private.
"Immediately, it was obvious that we were mutually attracted to one another, and we began to kiss. Shortly thereafter, Justin Bieber suggested that I go with him to a private place where we could be alone," she told Star magazine.
"I agreed to go with him and on the walk to a private area, he told me he wanted to make love to me and this was going to be his first time.
"We went inside and immediately his personality changed drastically. He began touching me and repeatedly said he wanted to f*** the s*** out of me. At the time I asked him to put a condom for protection, but he insisted that he did not want to.
"In his own words, he said that because it was his first time he wanted to feel everything."
Bieber, who claims to be a devout Christian, strongly denies any sexual encounter took place; he posted a message to Twitter saying "so Im going to ignore the rumors...and focus on what is real. an opportunity to help by doing what i love. Judge me on the music! Love yall!"
A spokesman for the 'Baby' singer said: "While we haven't yet seen the lawsuit, it's sad that someone would fabricate malicious, defamatory, and demonstrably false claims."