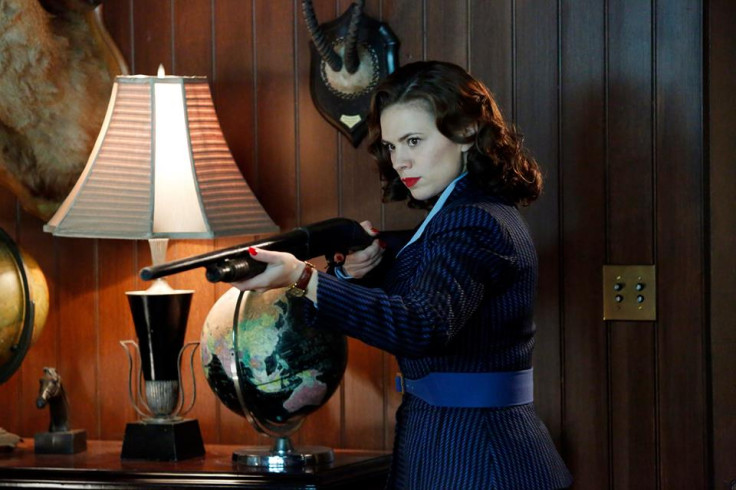 Marvel's Agent Carter returns with its finale episode tonight, 24 February at 9pm on ABC Network.
Episode 8 is titled, Valediction, where Peggy risks it all to save Howard Stark and the world.
Click here to watch the episode via live stream online.
Peggy faces the full fury of Leviathan, as Howard Stark makes his return in the explosive season finale of Marvel's Agent Carter.
Executive producer Michele Fazekas in an interview had teased that a major character could die in the penultimate episode and spoke about the role Howard Stark still has to play.
Fazekas told IGN, "I think what episode seven did, driving into episode eight was, not just Dooley dying, I mean Dooley's death is the thing that sort of focuses everyone and affects everyone."
"But also prior to that, Peggy gave up the Captain America blood, which at least for Sousa and Dooley made them feel like they could trust her again. Then, of course, everything she told them came to pass and even more. So I do think, going into episode eight, there's no suspicion. There's no 'Howard Stark is doing this'. They're a united front barreling through this episode," she added.
She also teased that "Howard has a very big role in the finale".
"We will actually see a little bit more of a vulnerable side to him because he actually has a tremendous guilt over his involvement in what is happening and feels at least partially responsible for it, even though he's only responsible in the broadest sense."
She added, "There is one scene I'm thinking of where we'll actually see both. We'll see him be genuine and then in the exact same scene, see him do something that's kind of a dick move. Both of those things are true about him."
Marvel's Agent Carter stars Hayley Atwell as Agent Peggy Carter, James D'Arcy as Edwin Jarvis, Chad Michael Murray as Agent Jack Thompson, Enver Gjokaj as Agent Daniel Sousa and Shea Whigham as Chief Roger Dooley.
Check out the promos below: