Massachusetts: Remains of female toddler discovered on Deer Island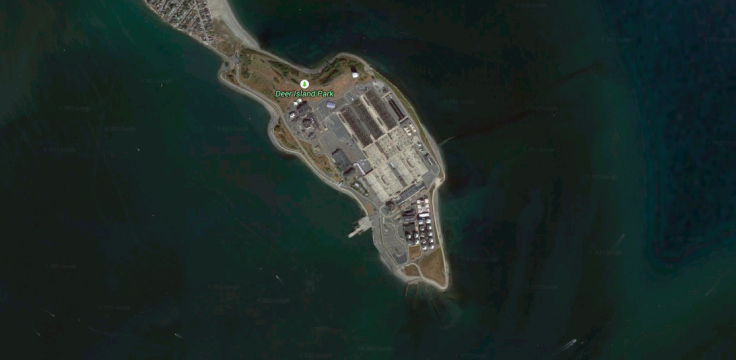 The remains of a female toddler were discovered by a woman walking her dog in Deer Island, Massachusetts on 25 June, State Police confirmed.
Lieutenant Colonel Frank Matthews told reporters that the child had not yet been identified. "We have very limited information at this point," he said.
Matthews said a woman walking her dog at 1pm EST reported to authorities that she had found an item "of very concerning nature", the Boston Globe reported.
Suffolk Assistant District Attorney Mark Lee said the child's body was taken by the medical examiner and an autopsy is expected on 26 June. The Globe reported that authorities would be asking the National Center for Missing and Exploited Children to check the group's database.
WCVB reported that the girl's remains were discovered in a trash bag. A source told the ABC News affiliate that the girl, who was wearing pajamas, is believed to have been between two and three years old.
Authorities asked the public to provide any information that could give insight into the case. Matthews said that information provided by the public could be helpful."Any info about a missing child or if you're concerned about a child, please reach out to us," he said.
According to the Globe, a law enforcement official said investigators believe the little girl's remained may have washed up on shore.
Deer Island, which is part of the Boston Harbor Islands National Recreation Area, is home to a sewage treatment plant.
© Copyright IBTimes 2023. All rights reserved.