She may have bagged herself a real-life Prince, but life has not always been easy for Meghan Markle.
The 35-year-old has revealed that as a struggling actress trying to catch a break in Hollywood, she went to auditions in a "beat up, hand-me-down Ford Explorer Sport".
Strapped for cash, she couldn't afford to get a faulty lock on her car fixed, and would have to crawl through the boot and clamber over the seats to the steering wheel.
"The clicker wouldn't open the front doors and I couldn't afford to fix this car and this was how I got from one audition to the other," she said. "So what I would start to do is literally go to these auditions, park at the back of the parking lot and I would open my trunk... and crawl into the back of my car to the front seat to drive off to my next audition."
If that wasn't bad enough she described how the car sounded like a "steam boat engine" when it started up and that her licence plate was tied to the bumper with a bungee cord.
Markle made the candid revelations in an interview at the Create and Cultivate conference in October last year, which will air on Entertainment Tonight, the Mail Online reports.
However, her salad days changed when she forged a career as a model and then hit the big time in US legal drama, Suits. Now, she is frequently seen jet-setting across the Atlantic to spend time with Prince Harry and rubbing shoulders with the A-list.
And while she has left her past behind her, Meghan, who is committed humanitarian causes, has no plans to give up her working life to become a lady who lunches as she revealed she "loves being a girl boss".
"I don't know anyone who just does one thing anymore. Right? As women I don't think we've ever just done one thing. We do it all!" she said.
Writing on her website she explained that she has found the balance between her charitable work and her celebrity lifestyle. "My life shifts from refugee camps to red carpets, I choose them both because these worlds can, in fact, coexist," she says.
"I've never wanted to be a lady who lunches – I've always wanted to be a woman who works," she continues. "And this type of work is what feeds my soul, and fuels my purpose."
She did admit that she does question her A-list lifestyle when others struggle to meet their basic needs.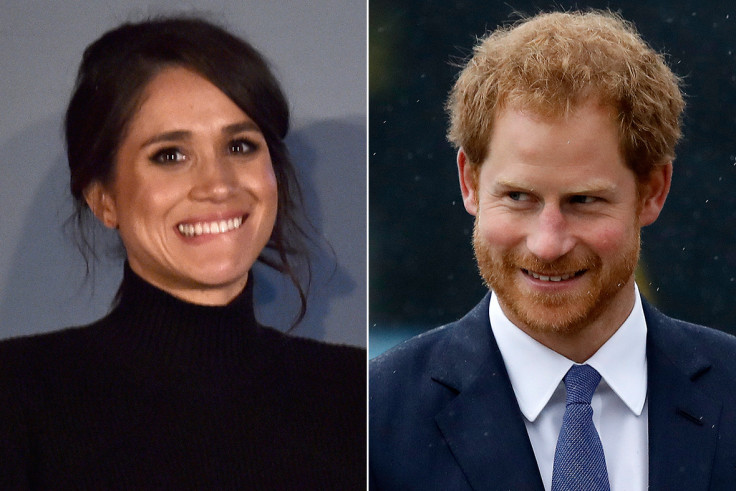 "Guiding my heart though the swinging pendulum from excess to lack of access is sometimes challenging," she says.
The US star was announced as the global ambassador for World Vision in March last year. The charity's programme encourages Canadians to help combat poverty and improve the lives of children and families around the world.
Markle previously visited Rwanda as a World Vision Global Ambassador in 2016, when she saw first-hand the impact that clean water has on the lives of children and communities in Africa.
Prince Harry, 32, recently went public with his relationship with the actress which has been described as 'serious'. Meghan has visited Harry in London, staying at Kensington Palace and has also met Prince William and Kate Middleton and it is widely anticipated that the pair may announce their engagement this year.