Meghan Markle's accessories on her visit to Brixton's Reprezent radio station last week sparked confusion among royal watchers, with some considering her "junk jewellery" unfit for a royal-to-be.
But the Norfolk-based author of the world's best-selling book on hand reading, Palmistry: Apprentice to Pro in 24 Hours, has his own explanation of the 36-year-old Suits actress' multiple minimal silver bands, which stole the limelight from her dazzling engagement ring.
Johnny Fincham relayed his opinion on Markle's trendy accessories, as the multiple ring phenomenon has been embraced by other stars including Victoria Beckham and Cara Delevingne.
Commenting on her use of a thumb ring, the palmistry expert revealed that it could mean Markle will be a controlling wife.
He told the MailOnline: "The thumbs are about self-control and willpower. The development of the oppositional thumb is the key evolutionary advance that made humans able to control their destiny. When a person wears a ring on the thumb, it represents a drive for more power."
With Markle's incredible drive to succeed and transition from Hollywood to humanitarianism – as ambassador to charities including UNICEF and World Vision Canada – it's not the most surprising suggestion.
He added: "Thumb rings are also worn by those who want to change the world in some way — pacifists, eco-warriors, feminists, socialists."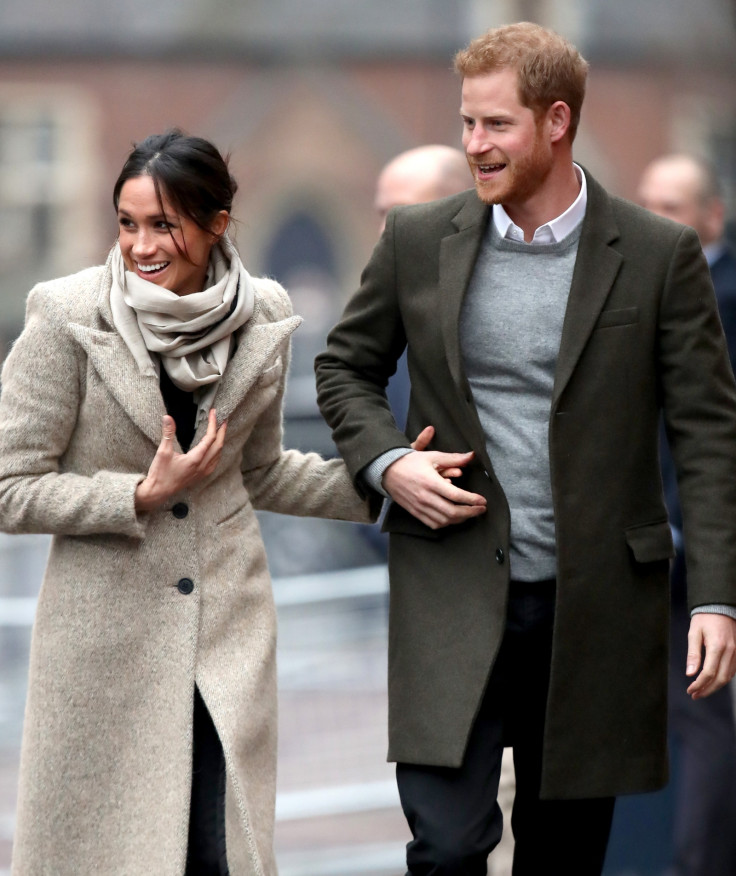 Markle's choice of wearing a ring on her index finger also suggests a frustrated desire for power, with Fincham stating: "Wearing a ring on the index finger can help boost your sense of self. It can act as a reminder to pull your finger out, as it were, helping you to grow in stature and develop in power."
Wearing a ring on her middle finger could reflect her morals and stability. He added: "We live in a time when traditional values are collapsing, which is perhaps why it is increasingly common to wear a ring on this digit. The related internal conflict is one of struggling to find a role in society and insecurity about one's place in life."
Interestingly, Fincham claimed that Markle could be an intense personality due to her very rare simian line on the palm of her hands, which is where the two lines cross the palm to merge as one,
He said: "It's highly unusual and shows an obsessive, single-minded, personality. She'll be a powerful and intense soul, and will easily dominate her husband.
"What fuses are the lines of consciousness (head) and of emotions (heart). This means that the emotions and rational thinking get drawn together so a person becomes very, very fixed, passionate and intense. All simian-lined people are massive over-achievers and can't ever stop and relax."