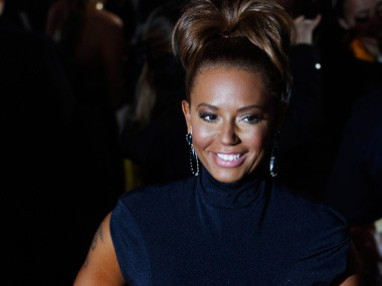 Former Spice Girl Melanie Brown has won a temporary restraining order against Jamie Fawcett, an Australian photographer who she alleges threatened her and put her life at risk.
The British singer claims that Fawcett, known as the Prince of Paparazzi, tried to get a photo of her and husband Stephen Belafonte in their yacht on Sydney Harbour last month.
British-born Brown, who currently lives in Sydney where she is a judge on X Factor Australia, claims that Fawcett created "big waves" with his boat when he circled the couple while they were kayaking.
During the war of words that followed, Fawcett apparently told Belefonte: "You don't know who you are f...ing with. I will kill you."
As part of the conditions of the Apprehended Violence Order (AVO) against him, the paparazzo is banned from coming within 5m and "loitering" within 50m of the celebrity couple.
Fawcett's lawyer, Roland Day, told the Australian Associated Press that his client agreed to the orders on the understanding "that he is still able to be a photographer and do his job".
But despite the ruling, Fawcett insists that he doesn't intend to stop taking snaps of Brown.
He told the Daily Telegraph: "The whole point of (this order) is that I can continue to do my job, including taking pictures of any celebrity, but particularly Mel B."
The order will remain in place until November 22 when the case returns to court.