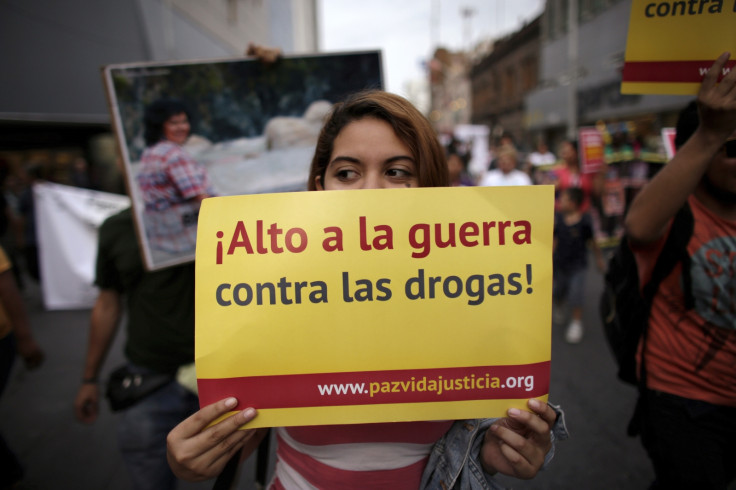 A Mexican activist, who dedicated herself in search of her missing daughter and also headed an informal group of around 600 families looking for their disappeared relatives, has been killed, authorities said Thursday (11 May).
Miriam Rodriguez Martinez was shot multiple times on Wednesday night at her home in the town of San Fernando in Tamaulipas state. She breathed her last while on the way to the hospital.
Mexico's National Human Rights Commission (CNDH) condemned the murder, saying the case was a classic example of state's failure to keep its public safe. It also added that the murder of Martinez has also proved authorities' negligence in protecting people working as human rights advocates.
Martinez found the group – Citizen Community in Search of the Disappeared in Tamaulipas – to help those who were victims of violence after her daughter was kidnapped in 2012.
After her daughter's disappearance, Martinez began an investigation, and eventually found her daughter's remains in a clandestine grave.
She then provided information to police that led them to arrest a local drug cartel, the Zetas, whose members were allegedly involved in the kidnapping and murder of her daughter.
However, in March, one of the convicts escaped the prison and Martinez started to receive threats, her colleagues said. She had also sought help from police, but was turned down.
Authorities have denied the allegations. Tamaulipas Attorney General Irving Barrios said the state had been protecting Martinez by sending police patrols three times a day to her house.
Mexico is one of the most dangerous countries to live in because of the rising number of crimes and drug offences.
According to the CNDH, the number of people in Mexico missing under suspicious circumstances, often related to drug violence, rose to 30,000 by the end of 2016, in which, Tamaulipas contributed with 5,563 disappearing, the highest state total.
"Mexico has become a very dangerous place for those who have the courage to devote their lives to search for missing persons," Erika Guevara Rosas, Amnesty International director for the Americas, said in response to Martinez's murder.
"The nightmare they face not knowing the fate or whereabouts of their relatives and the dangers they face in their work, which they perform given the negligent response from the authorities, is alarming," Rosas added.