Cartel drug war made Mexico more deadly than Iraq or Afghanistan in 2016
Only Syria is more dangerous than Mexico as a brutal drug war rages on.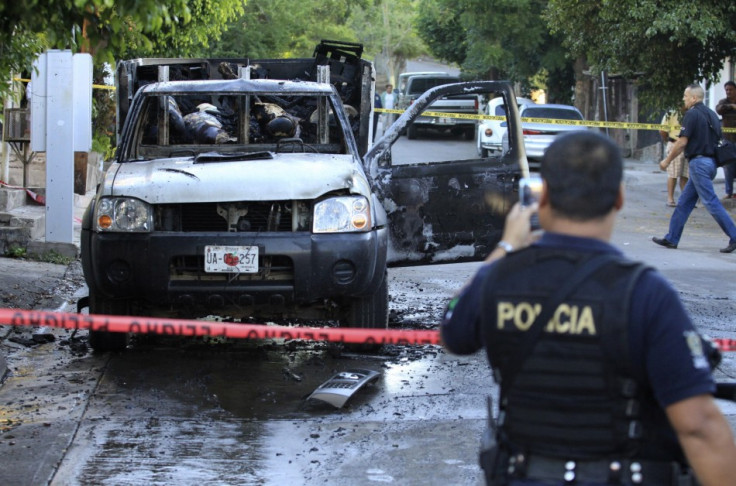 The drug war in Mexico was ranked 2016's second deadliest conflict in the world, with only the war in Syria being labelled worse, a new annual survey has revealed. This means Mexico experienced levels of violence far more extreme than that of Iraq, Yemen or Afghanistan.
As the war against Isis in Iraq, the civil war in Syria, and the conflict between the forces of Yemeni President Abdrabbuh Mansour Hadi and the Houthi rebels made the headlines, violence in Mexico has gone relatively underreported. The activities of criminal organisations there have now reached the level of a full-blown armed conflict.
Violence in Mexico between state forces and cartels claimed 23,000 lives during 2016, second only to Syria, where 50,000 people died as result of a multi-dimensional civil war which included hundreds of air strikes by Russia and the US-led coalition, all-out urban warfare, and widespread use of suicide attacks.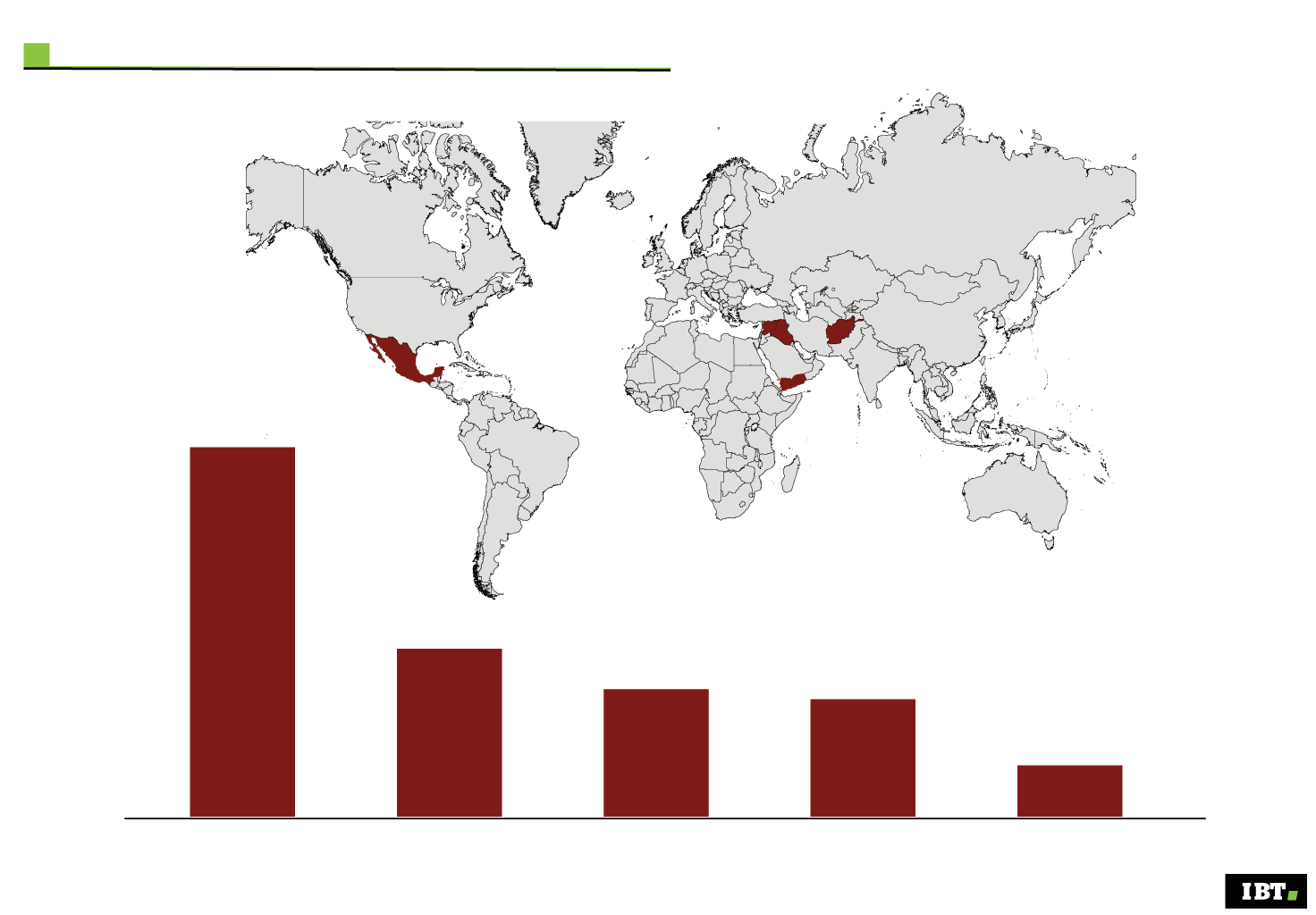 "The death toll in Mexico's conflict surpasses those for Afghanistan and Somalia. This is all the more surprising, considering that the conflict deaths are nearly all attributable to small arms. Mexico is a conflict marked by the absence of artillery, tanks or combat aviation," said John Chipman, chief executive of the International Institute for Strategic Studies (IISS), which has just released its annual survey of armed conflicts.
The Mexican drug cartels have an annual income of between $19bn and $29bn from the drug sales in the US, according to the Department of Homeland Security.
The latest data released by the Mexican executive department of the national system of public safety shows that the rate of homicide in gang related violence has risen gradually in the country since 2014, reaching 39,837 victims in 2016. This is sign of the territorial expansion of criminal groups and of an increasing level of tension between rival cartels.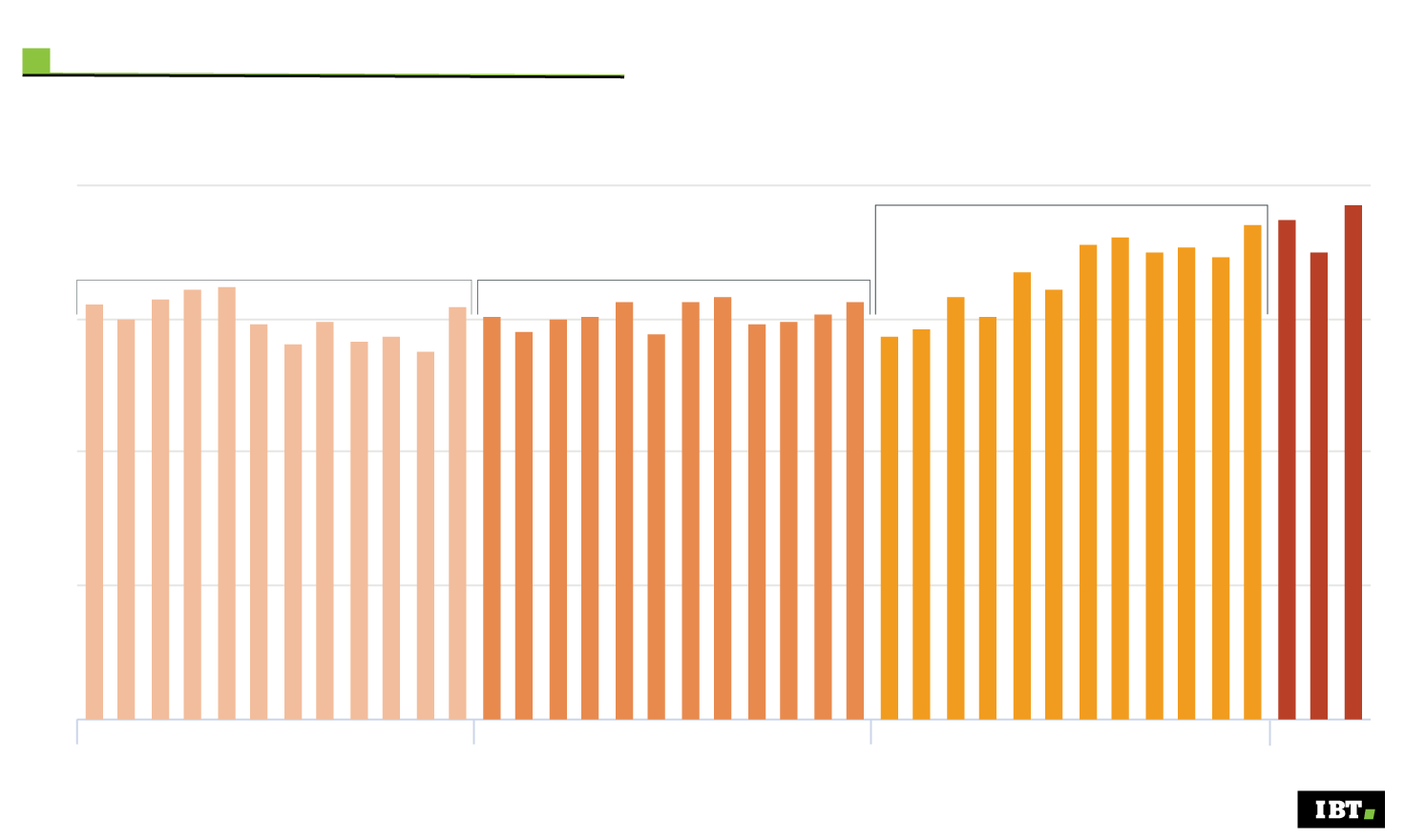 Mexican President Enrique Pena Nieto and his administration are working towards a less militarised approach to the drug cartel problem. However, the latest data for 2017 reveals that homicide rates in the country have not stopped rising in the first three months of the year.
There have also been significant arrests of important names in the Mexican criminal scene, such as Damaso Lopez Nunez, one of the leaders of the Sinaloa drug Cartel, who was arrested on 2 May in Mexico City.
This arrest follows the extradition in Janaury of "El Chapo" Joaquin Guzman, considered to be the head of the Sinaloa Cartel, the world's largest drug-trafficking organisation.
© Copyright IBTimes 2023. All rights reserved.