Miami: Tortoise Lola in Health Emergency After Swallowing Tortoise Pendant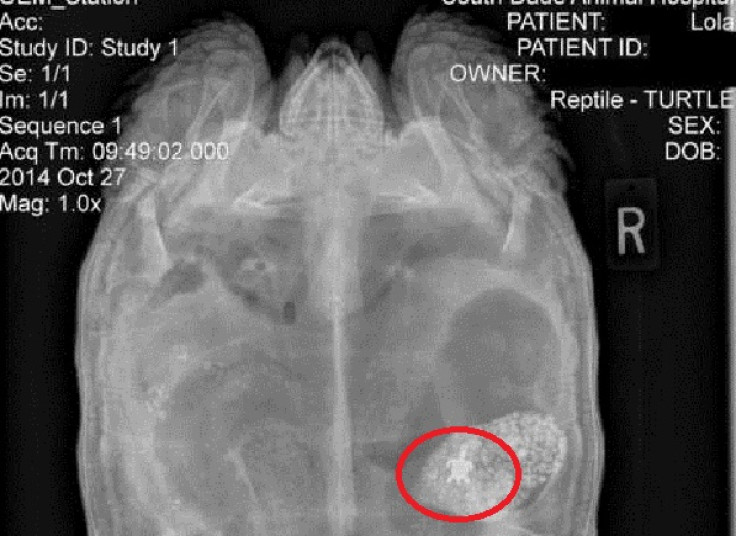 A hapless pet tortoise landed itself in a medical emergency which stunned vets who saved its life.
Doctor Don Harris said he could not believe his eyes when he took an X-ray of tortoise Lola's insides.
It turns out the pet had swallowed a metal pendant shaped like a tortoise, in Miami, the United States.
Harris summed up his shock: "I've seen a lot of foreign-body ingestion in my 35 years in the job, but I've never seen an animal eat one of its own," he told Sky News.
Lola's female owner claimed not to recognise the pendant which was causing so much discomfort.
But tortoises reportedly are not too discerning while grazing and can ingest all manner of inappropriate objects.
© Copyright IBTimes 2023. All rights reserved.