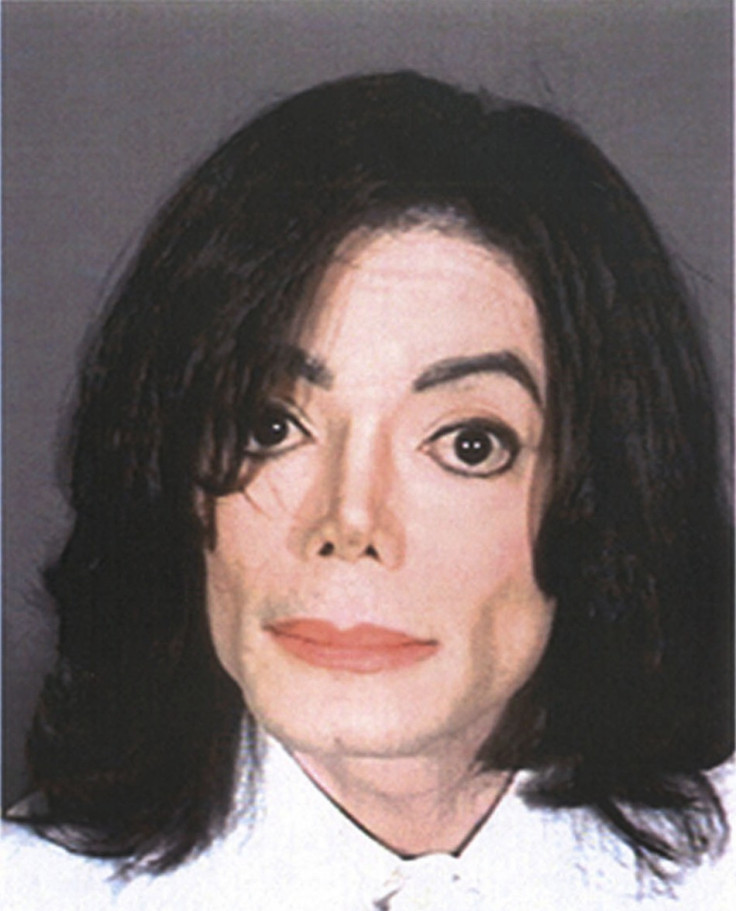 Michael Jackson was a "manipulative, drug-and-sex-crazed predator" who kept horrific images of child torture, animal porn and sadomasochism at his Neverland ranch as part of a bid to seduce young boys, according to reports on 21 June.
The shocking images, which included images of children bleeding and in pain, were found by officers from the Santa Barbara County Sheriff's office after they searched his ranch in Los Olivos, California, in November 2003.
According to never-before-seen documents obtained by Radar Online, police uncovered an array of disturbing images and videos allegedly belonging to the King of Pop, as well as prescription drugs used to treat sex addiction.
Investigators believe the images of child molestation and animal torture were used to "desensitise children" at his home. According to Radar Online, Jackson even owned images of his three nephews TJ, Trayll Adren and Taj Jackson – members of the 90s R&B pop group 3T – in various states of undress to "excite young boys".
Officers searched Jackson's home in 2003 after he was accused of molesting and intoxicating a minor. The Thriller singer was later acquitted of all charges following a trial in June 2005. One investigator close to the search told Radar Online: "The documents collected by the Santa Barbara County Sheriff's Department paint a dark and frightening picture of Jackson.
"The documents exposed Jackson as a manipulative, drug-and-sex-crazed predator who used blood, gore, sexually explicit images of animal sacrifice and perverse adult sex acts to bend children to his will. He also had disgusting and downright shocking images of child torture, adult and child nudity, female bondage and sadomasochism."
In the police report, officers described seeing photos of children "in bleeding, in pain and tormented". A source close to the report added: "There is one particularly sick photo of a child holding what appears to be a dead goose bludgeoned to death.There were also photos and videos featuring sadomasochistic sex, bondage, transsexuals — 'chicks with d***s.'"
Santa Barbara Senior Assistant District Attorney Ron Zonen, who was part of the prosecution against Jackson during the 2005 trial, said: "A lot of this stuff was used to desensitise the children, and Michael admitted taking one child after another into bed with him for long periods of time."
Jackson, one of the biggest musical artists of all time, faced a series of child abuse allegations and is said to have paid out more than £100m ($146m) to keep as many as 20 alleged victims quiet. He died in June 2009 from after suffering from a cardiac arrest following an accidental drug overdose administered by his doctor, Conrad Murray.
Update: Representatives of Jackson's estate have issued a statement on the claims. It said: "Michael Jackson's fans, including the Executors of his estate, prefer to remember the wonderful gifts Michael left behind instead of having to once again see his good name dragged through the mud by tabloid trash.
"Everything in these reports, including what the County of Santa Barbara calls 'content that appears to be obtained off the Internet or through unknown sources' is false, no doubt timed to the anniversary of Michael's passing.
"Those who continue to shamelessly exploit Michael via sleazy internet 'click bait' ignore that he was acquitted by a jury in 2005 on every one of the 14 salacious charges brought against him in a failed witch hunt. Michael remains just as innocent of these smears in death as he was in life even though he isn't here to defend himself. Enough is enough."