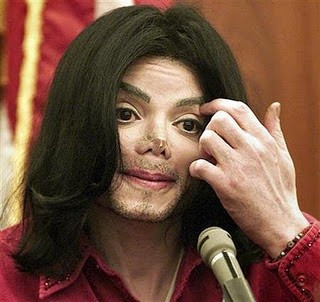 The contents of the home where the King of Pop, Michael Jackson, lived with his three children prior to his death in 2009 raised nearly $ 1 million at an auction.
The six-bedroom Los Angeles mansion where Jackson lived went under the hammer and was sold for almost triple of the pre-estimate auction value.
There were around 500 lots up for the auction that included paintings, ornaments and furniture. Included in the collection is an armoire with Jackson's handwritten message, which is estimated at $6,000, and a pottery rooster, holding a chalkboard note from his children, estimated at a price ranging from $400 to $600.
For the auction, Julien's Auctions recreated the mansion rented by Jackson at 100 N. Carolwood Drive, Los Angeles. However, the headboard from the bed where Jackson died was removed at the request of his family.
"Michael Jackson has the greatest fans in the world. I can see why he lived for them," the Associated Press quoted Julien as saying. "They came out every day this week to bring gifts. It's unlike anything we've ever seen as it relates to a celebrity and their fans."
Included in the auction highlights were an armoire upon which Jackson wrote a message to himself on the mirror, which was sold for $18750 and a chalkboard inscribed with a message from Jackson's children, which sold for $5,000.