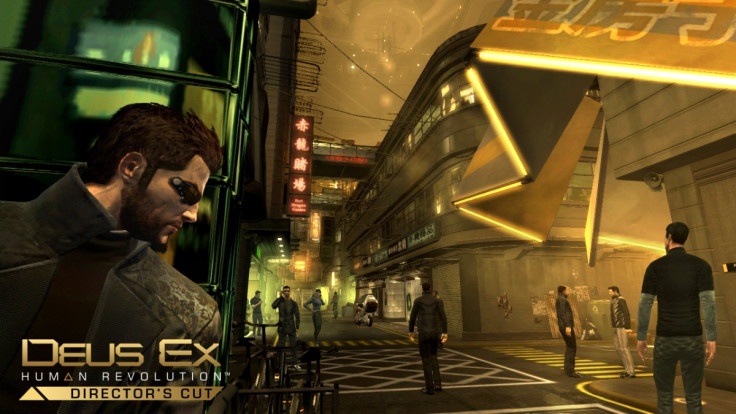 Microsoft has confirmed that Xbox One will now support backward compatibility for multi-disc 360 games, despite previous reports that it might not be technically possible. News of the long-awaited feature for the console first broke when Xbox Live's director of programming, Larry "Major Nelson" Hyrb responded to a post on Reddit.
"I can confirm that the BC team has done work to support multi disc scenarios," Hyrb said. "Be sure to thank the BC engineers."
The company has also said that the first multi-disc game added to the catalogue was Deus Ex: Human Revolution Director's Cut, which joined the backward compatible games program earlier this week.
At E3 2015, Xbox chief Phil Spencer said its team was working on how to introduce support for multi-disc games.
"We're still working on multi-disc," Spencer said at the time. "'Lost Odyssey' and 'Blue Dragon' are some of my favourites from the 360. There's actually work in packing a multi-disc into single that requires us to go back and look at the original package on the multiple discs and reconfigure that."
In December 2015, Square Enix confirmed that the Human Revolution Director's Cut, a multi-disc game, was coming to the backward compatibility program in 2016 after Microsoft rolls out the long awaited feature.
"'Deus Ex: Human Revolution Director's Cut' was the first multi-disc Backward Compatible title added to the program," Microsoft said in a statement to Polygon. "We know fans were asking for this feature and our engineers worked hard developing a solution to enable it so we could further expand the titles included in Xbox One Backward Compatibility. We're continuing to listen to our fans on Xbox Feedback and work with our publishing partners to grow out library of Xbox One Backward Compatibility titles and will work to include more multi-disc games."
With the list of backward compatible titles already growing at a pretty rapid pace, fans can look forward to even more classic Xbox 360 games hitting Xbox One through backward compatibility. Other notable multi-disc Xbox 360 games include Mass Effect 2 and 3, Blue Dragon, Dead Space 2, Final Fantasy 13 and Lost Odyssey.