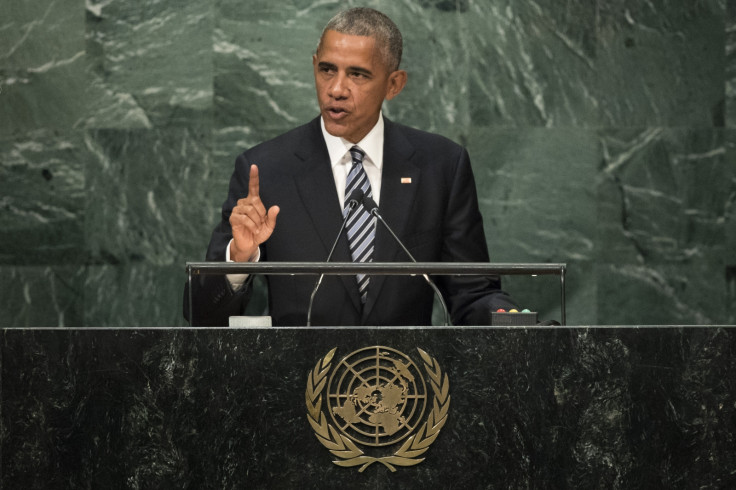 Microsoft, Google, Facebook and Accenture are among 51 US companies responding to President Barack Obama's call to address the global refugee crisis and aid refugees both in America and around the world. These companies have committed to investing, donating or raising more than $650m (£500m) to support the over 6.3 million refugees across at least 20 countries, President Obama said on 20 September at the Leaders Summit on Refugees at the United Nations.
"You have companies like Accenture, Western Union, and LinkedIn that are going to help with internships, skills training and job placement," Obama said. "So today's commitment means that we're going to be creating employment opportunities for more than 220,000 refugees.
"Meanwhile, companies like MasterCard, Johnson & Johnson, Goldman Sachs, and Airbnb are going to help refugees become more self-sufficient by getting online, accessing aid, finding housing, health care, and financial services. And the private sector is also driving change through investment. For example, George Soros and the Soros Fund Management is making an extraordinary investment of up to $500 million in companies that come up with sustainable long-term solutions to help refugees."
Over 65.3 million people around the world were "forcibly displaced" as a result of conflict or persecution in 2015 alone, the UN refugee agency estimates. Nearly 21.3 million of them are refugees with over half of them under the age of 18. The unprecedented forced displacement is the biggest the world has witnessed since World War II.
Obama said the crisis is a "test of our international system" where all nations should share in the collective responsibilities, given the fact that most of the refugees are hosted by just 10 countries who bear "a very heavy burden" with fewer resources than most.
In June, the White House announced the creation of the Partnership for Refugees to provide guidance and facilitate their commitments in response to President Obama's Call to Action to make sure that their pledges are "sustainable and responsive to refugees' needs."
Some of the tech companies that have responded so far include Airbnb, IBM, Twitter, Autodesk, Coursera, TripAdvisor, Uber and Zynga among others.
To support the Partnership for Refugees as well as Upwardly Global, Accenture has pledged to provide more than $3m in financial support and in-kind strategic consulting, digital services and programme management.
Airbnb, which has already been working with the UN refugee agency to provide accommodations for relief workers, has also committed to develop a programme that allows existing Airbnb hosts to temporarily accommodate refugee families when there are no long-term housing options available.
Besides raising awareness and funds through its social media platform, Facebook has committed to bringing Wi-Fi connectivity to around 35 locations across Greece and develop an initiative to help bring internet connectivity to refugee camps and surrounding areas as well.
Uber has pledged to work with US resettlement agencies to provide jobs to refugees through its platform as well as connect potential drivers with auto discounts and affordable, low-risk leases.
Google's philanthropic arm, Google.org, also plans to donate $1m to George and Amal Clooney's Clooney Foundation for Justice to help educate Syrian refugee children in Lebanon.
"For these companies to put themselves out there on behalf of the most vulnerable citizens in the world is not just an extraordinary gesture of compassion, but I think it's also a recognition that, for those of us who benefit from this increasingly integrated global society, we can only sustain what we do to the extent that we're making sure that the least of these, the most vulnerable among us, also have hope, also have opportunity," Obama said.
"I want to thank them for doing good, but I want to emphasize that, from their perspective, this isn't charity, this is part of their overall mission and makes good business sense."