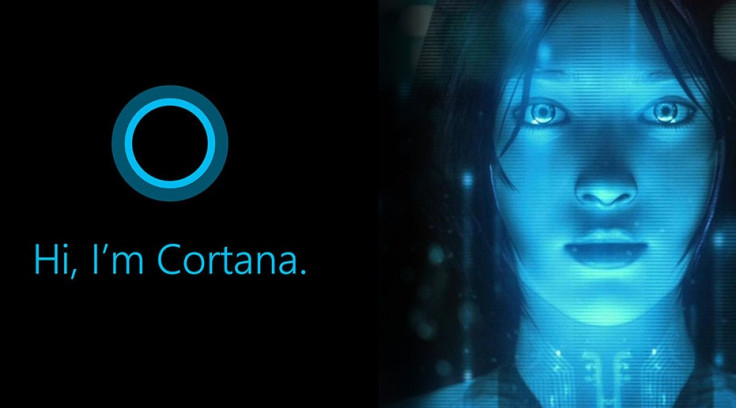 Microsoft has announced that it plans to bring its digital personal assistant Cortana to Apple and Android devices to challenge Siri and Google now. The company has also revealed that Cortana, which is currently available on its Windows Phone platform, is the result of research from the company's artificial intelligence project called Einstein.
Cortana, which will be integrated into Microsoft's Windows 10 desktop software when it launches later in 2015, is named after an AI character in Microsoft's Halo video game series.
In an exclusive interview with Reuters, Eric Horvitz, managing director of Microsoft Research, said of the Einstein project: "This kind of technology, which can read and understand email, will play a central role in the next roll out of Cortana, which we are working on now for the fall time frame."
Microsoft said it plans to launch standalone Cortana apps on Apple's iOS platform and Google's Android platform, the two operating systems which dominate the smartphone market globally. This announcement is in line with a wider move by Microsoft's CEO Satya Nadella to put its services (such as its hugely popular Office software) on as many platforms as possible, with iOS and Android versions now available.
Getting to know you
Cortana is a learning app and the more you use it, the more it gets to know what you want and what you need. With your consent it can monitor your email, calendar, location and contacts to remind you about upcoming appointments, send emails or texts, recommend restaurants near your locations and much more.
Siri on the other hand is more of a responsive platform, providing answers to your queries or allowing you schedule appointments using your voice. Google Now is a closer competitor to Cortana and offers up suggestions based on your location or preferences.
Microsoft did not give a timeline of when it expects Cortana to appear on the iOS and Android platforms.
"We're defining the competitive landscape... of who can provide the most supportive services that make life easier, keep track of things, that complement human memory in a way that helps us get things done," said Horvitz.