From Scorpio to Xbox Play Anywhere: Microsoft's conference might have been the smartest of E3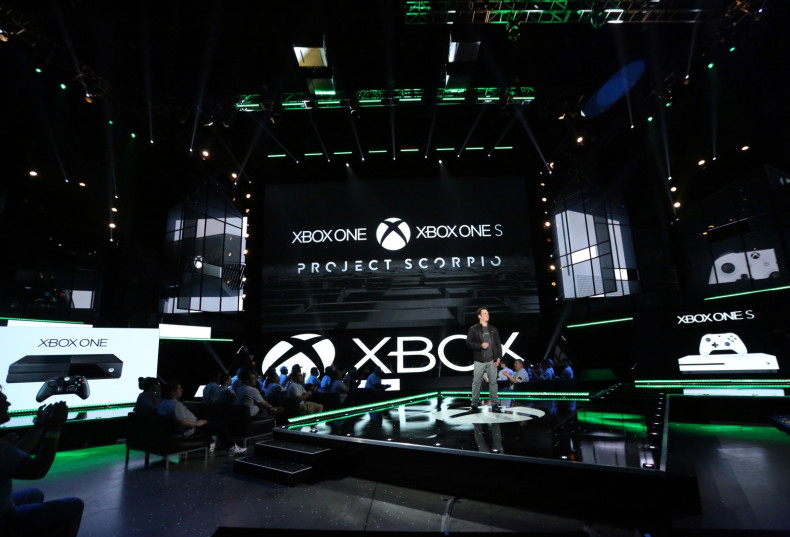 The annual clash session gaming's two giants is over for another year, and while both Microsoft and Sony's E3 2016 conferences were enjoyable affairs with plenty to be excited about, it was Microsoft that impressed me most, by putting on a show so smart it bordered on being genius. So genius, that if the things mentioned are successful, Xbox could even claw back the ground lost to Sony's PS4 juggernaut.
While Ubisoft failed to impress thanks to poor pacing (the games looked great, but the show was not) and EA floundered due to leaks prior to the event, Xbox boss Phil Spencer took to the stage at the start and wasn't seen again until the end, purely so the show could focus on the games.
Game after game after game followed, and interestingly, all but a few of them are due for release this year. While Sony's showing was immense too, the opposite was true. Microsoft didn't show Crackdown (which was disappointing) but there's a high probability on reflection that this was because it's also due in 2017, and the focus was very much on this year's line-up.
Let's have a look at the major games shown. Forza Horizon 3, ReCore, Gears of War 4, Dead Rising 4 (not an exclusive, it seems), Inside, We Happy Few - all games coming this year. In fact, it was only Halo Wars 2, ScaleBound, and State of Decay that were notable for their 2017 release dates. It was clear Microsoft wanted to show games that you'll be playing sooner, rather than later.
Sony meanwhile showed 2017 releases in Resident Evil 7 and Horizon: Zero Dawn, and three games listed only as "in development": Insomniac's Spider-Man, God of War and Days Gone. The exception was Team Ico's The Last Guardian – which launches in October. It seems Sony forced themselves into a corner because of the impending launch on PlayStation VR.
Arguably, this was the best Sony showing in a while, but Microsoft's was smarter.
Take the issue of virtual reality. Sony are all-in right now, with their headset joining the mark market on October 13, whereas Microsoft are sitting back and saying: "Oh sure, we're doing VR too, just not until holiday 2017". If you've tried VR yourself, you know it's an amazing experience. If you've spent a serious amount of time with the currently available headsets, though, you know there's a lot about the experience that doesn't feel quite ready as a consumer product. By sitting back and waiting, but also acknowledging they will be diving in at some point, the Xbox team gets to see how VR does out in the wild while it waits in the wings. If VR is successful and everyone loves it, Xbox can join the party. If not, Microsoft just quietly slinks away from that initial statement to the anger of nobody.
Project Scorpio - which is targeting a 'Holiday 2017' release - was another smart move. The console sounds obscenely powerful, but specs have not yet been detailed (likely because they aren't nailed down yet) and no pricing information has been discussed either. 4K gaming and virtual reality support has been promised, and Microsoft has stated that the console will generate 6 teraflops of GPU – making it far more powerful than anything on the market.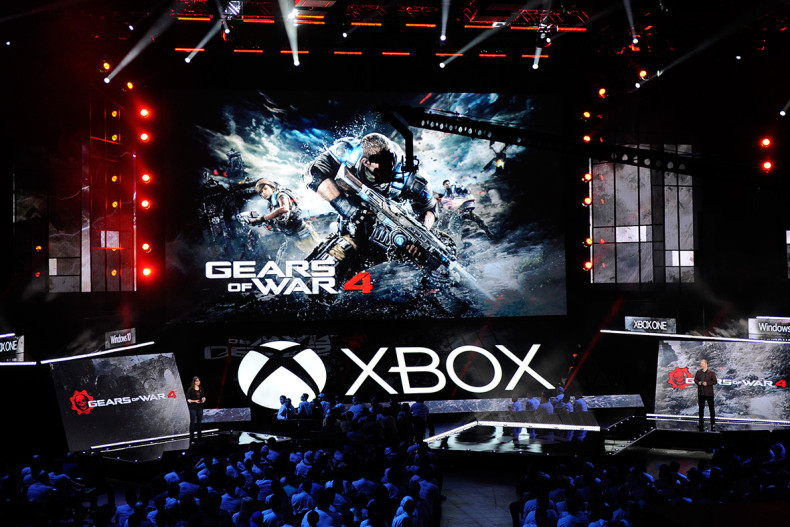 It points towards an expensive product, so perhaps Microsoft are banking on technology getting better and cheaper, or maybe they think they can sell a high-end console at a large price because the games it plays will still be playable on cheaper alternatives – the current Xbox One, and the Xbox One S. The news could even mean Microsoft getting out of the console business altogether, leaving it with a console that's almost future proof - at least in their eyes.
The point here is that we don't know, and normally that would have left people cynical, concerned, and angry, but the Xbox conference ended on a wave of people being blown away by the new console, and that only works if you lead up to it well. Specifically, this worked because the Xbox team had spent an entire conference deliberately breaking down boundaries. From talking about Rocket League and the open nature of the servers (with the sly dig at Sony), Xbox delivered on the killer idea, the one that would have seemed impossible a decade ago: it opened its doors to PC gamers.
Consider how many copies Bloodborne might have sold if it was released on PC. Imagine a beast of a PC running it at 60fps, or how good Uncharted 4 could look on it. Scary, isn't it? Microsoft has realised they will never make their hardware money back, so why not sell their first-party games to PC users? Reports suggest Rise of the Tomb Raider on PC sold almost triple that of the Xbox One, so again: why would you not do this with more games? Why wouldn't you sell Gears of War 4 and Forza Horizon 3 to the tens of millions of PC gamers out there?
And why wouldn't you let the two sets of gamers play together, and pick up where they left off between devices. That's what the Xbox Play Anywhere programme entails, also meaning that from now on, players who purchase cross-platform games like Gears of War 4 and ReCore, will own both the PC and Xbox One version. It's so smart it makes you wonder why it's taken so long.
Ultimately, whoever "wins" E3 is always down to personal tastes. While all the publishers had lots of brilliant looking games, from a business point of view, Microsoft might have played the smartest cards it has ever had. It's incredible to think that a few years ago there was naught but negativity after the Xbox One's announcement messaging debacle. Now, the message is crystal clear: all are welcome, let's play together.