Mike Ashley, one of Britain's most colourful entrepreneurs, has sprung to the rescue of the 169 year-old House of Fraser department store chain, just hours after it collapsed into administration.
Ashley, who controls sportswear retailer Sports Direct stumped up £90 million in a cash deal for all of the House of Fraser 56 high street stores.
The news came hours after House of Fraser said it was calling in administrators after discussions between investors and creditors failed to offer a "solvent solution." The decision put 17,000 jobs at risk.
One of Britain's best-known high street names, House of Fraser has struggled in the era of discount stores and online shopping.
Its most recent crisis began when C.banner, the Chinese owner of Hamleys toy store, pulled its investment. It had been planning to buy a 51 percent stake and pump £70 million into the chain, but pulled out last week.
House of Fraser's store closures follow a wave of shocks to the British retail industry. Giants like Toys R Us and Maplin shut this year, DIY store Homebase sold for a mere 1 pound this month, and in April supermarket chain Marks and Spencer revealed plans to close 100 shops by 2022.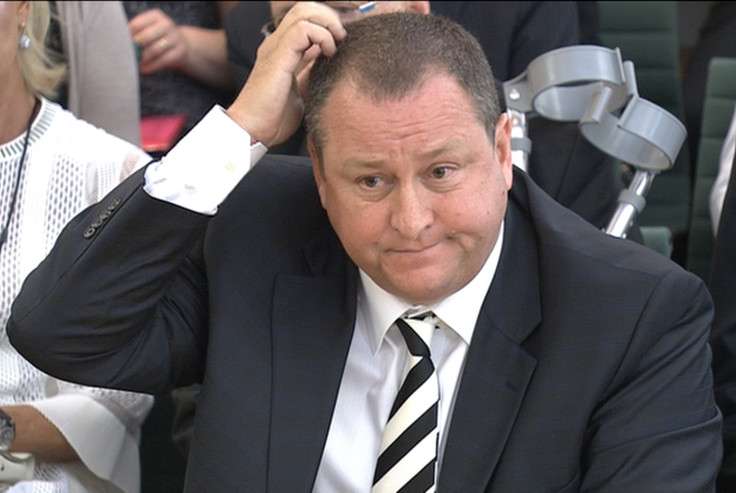 Mike Ashley - retail king
From business to football, Mike Ashley has attracted attention and controversy like a magnet for the last three decades. The Sports Direct founder has gone from owning a small sport shop in the Home Counties to become a billionaire and one of Britain's most recognisable businessmen, yet he continues to eschew publicity and interviews.
Sports Direct made its debut on the London Stock Exchange in 2007, when Ashley sold a 45% stake in the company on the stock market and raised over £900m in the process. Things soon turned sour for the tycoon, who described shareholders as "cry babies" in an interview with the Sunday Times, after Sports Direct shares lost half their value soon after the flotation.
Zero-hours controversy
Earlier in 2016, Sports Direct was heavily criticised for the treatment of its staff and for the working conditions it offered.
A report into the company's operations released in July concluded Ashley had built his success on a business model that treats workers "without dignity or respect".
It said working conditions for his staff were similar to those of a Victorian workhouse, and heard numerous accounts of worker mistreatment, including staff being penalised for taking breaks and promises of permanent contracts in exchange for sexual favours.
Personal life
For a man who has made a habit of being at the centre of attention, surprisingly little is known of Ashley's personal life. The Sports Direct found married Swedish-born economics graduate Linda Jerlmyr, from whom he has three kids, Matilda, Anna and Oliver, in 1998 but the couple divorced five years later.
The settlement is though to have been extremely costly for Ashley, who was reportedly forced to hand over the family home, property and assets with total worth of £50m. Rarely one to be dressed formally, the 52-year-old, who was a county level squash player in his youth before injury curtailed his career, is known to prefer chinos and shirts to suits and ties.
Ashley purchased his North London home for £12m in 2005 and commutes by helicopter.