Mike Tyson joins EA Sports UFC 2 roster as a pre-order bonus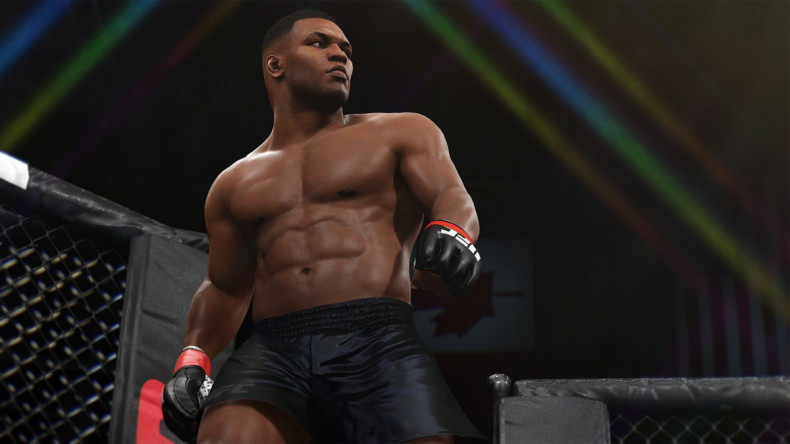 Boxing legend Mike Tyson has joined the roster of EA Sports UFC 2, despite having never fought a mixed martial arts (MMA) match. He joins the game alongside actual MMA legends, Hall of Famer Bas Rutten and Kazushi Sakuraba as a legends pack available on Day One to people who pre-order the game.
EA revealed the news in a new trailer showing Iron Mike in action in the game, with voice-overs from Rutten and UFC president Dana White hyping Tyson's ability and raw power before we see his character model landing some heavy hits.
Two models will be available to play as. The classic Tyson, looking as he did in his 1990s prime and a model closer to the modern day Tyson, complete with his recognisable facial tattoo. "With legendary knockout power, no one else embodies the spirit of finishing the fight like the baddest man on the planet," reads EA's video description.
"Pre-order EA Sports UFC 2 Deluxe Edition today to instantly unlock Iron Mike Tyson, the youngest heavyweight champion in boxing history AND Legacy Mike Tyson, complete with his now iconic face tattoo! This offer also includes UFC Hall of Famer Bas Rutten and 'The Gracie Hunter' Kazushi Sakuraba."
Last week saw the reveal of former WWE star CM Punk in a new gameplay trailer, which caused a small amount of outcry from fight fans decrying the fact that Punk had yet to fight in the UFC but managed to get into the game through his name alone.
Tyson and Punk have just as much professional MMA experience (for a few more months at least) but there's no denying the former's impact on all varieties of combat sport. However, we cannot imagine his ground game is going to be very good.
EA Sports UFC 2 is set for release on PS4 and Xbox One on 17 March in Europe.
For all the latest video game news follow us on Twitter @IBTGamesUK.