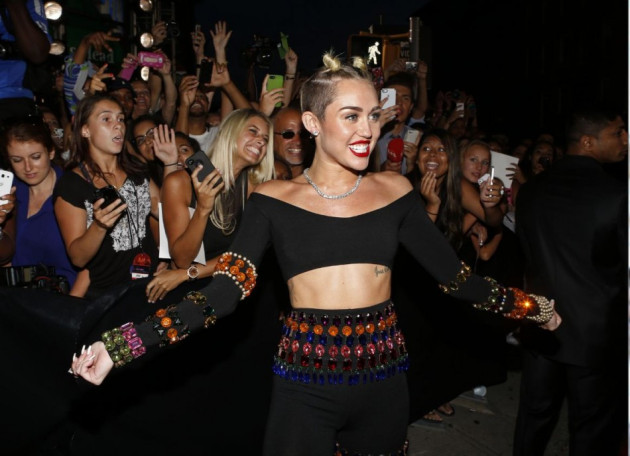 Pop icon Miley Cyrus has been named MTV best artist of 2013.
According to MTV, the 21-year-old singer dominated the music charts and the headlines with her album 'Bangerz', her performances at awards shows and her TV hosting stint on the show 'Saturday Night Live'.
Cyrus recently rang in her 21st birthday with an eight-hour party at the MTV studios.
Her celebration came towards the end of an eventful year that saw her split with fiancé Liam Hemsworth and provoke a media storm with a highly sexualised video with Robin Thicke.
Cyrus, who broke down on stage at the iHeartRadio Music Festival in Las Vegas recently, maintained that she was happy. "I'm exhausted from being so f******g happy," she tweeted. "In bed at 9:45 & it feels so good. #booksinbed.''
Cyrus and Hemsworth met on the sets of the 2010 romantic drama The Last Song and began dating soon after.
The former Disney star was once the face of family TV series Hannah Montana but her more recent public appearances, film and television roles and concert performances have been criticised as setting bad examples for young girl fans. Her sexually provocative photoshoot with Terry Richardson also drew criticism as did her performance at the MTV VMAs with Thicke which led to some viewers demanding police action over her raunchy dance routine.