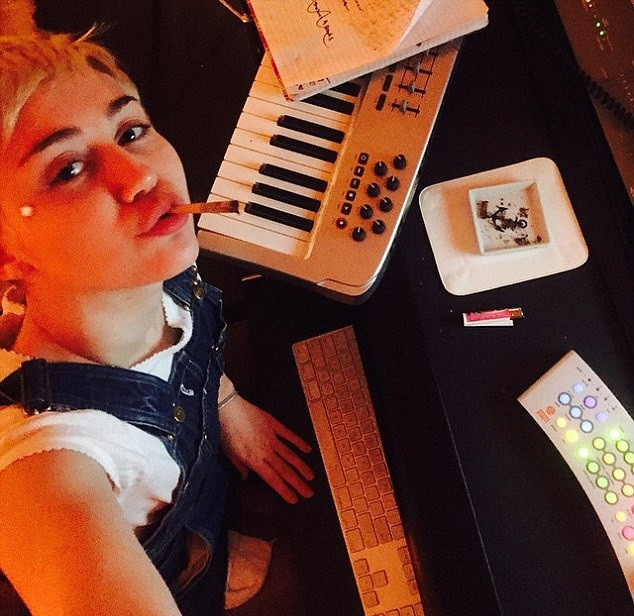 Miley Cyrus is at the centre of a new drug controversy after a photograph has surfaced of the singer opposite a table apparently strewn with drug paraphernalia.
The photo, which was published by The Sun features the pop star relaxing on a sofa in a onesie with a laptop on her knees.
A table in front of her is covered in what appears to be cannabis, a packet of cigarette papers, a rolled up dollar bill and a vial of white powder.
It's believed the image was taken by a 'witness' who was partying with Cyrus during a recording session in Los Angeles on November 26.
The source told the newspaper: "It was a pretty sleazy situation. "Miley said a lot of people have been trying to get her into rehab, but it's not something that she's interested in."
Earlier in the week, the We Can't Stop singer posted a series of snaps while working on new music in the studio and at home, all around the same time that the alleged incident is believed to have occurred.
In one photo she is seen sitting a desk smoking a suspicious looking roll-up.
The 22-year-old has repeatedly been at the centre of controversy for her alleged marijuana use.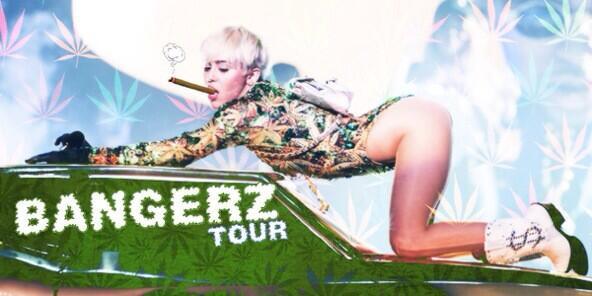 She shocked viewers when she was seen on stage at the MTV awards lighting up what appeared to be a joint. Her Bangerz concert included numerous references to marijuana with her stage costumes featuring a marijuana leaf print.
The former Disney star most recently posted an image of herself on Instagram apparently enjoying a roll-up on Thanksgiving.
Cyrus previously bragged about her use of marijuana in a candid interview with Rolling Stone magazine.
"Hollywood is a coke town, but weed is so much better. And Molly (ecstasy), too. Those are happy drugs - social drugs. They make you want to be with friends. You're out in the open. You're not in a bathroom," she said.
The pop star's drug use has sparked concern amongst her family, with her father Billy Ray Cyrus, and her godmother, Dolly Parton, reportedly urging her to seek help.