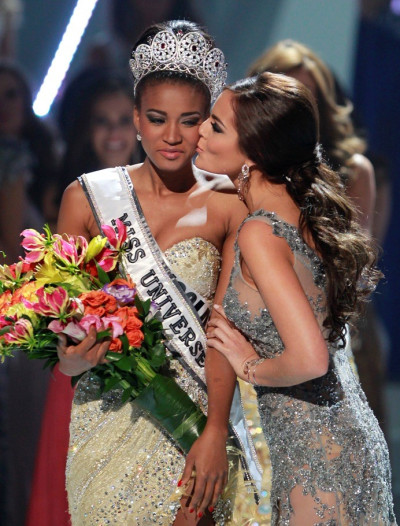 The results are out, the crown has been awarded to someone who didn't even appear in the list of top 10 voted contestants - Miss Angola, Leila Lopes.
Miss Ukraine, Olesia Stefanko became the first runner-up, while Miss Brazil, Priscila Machado became the second runner-up. Both Stefanko and Machado were not there in the top 10 voted contestants.
Rest of the top five included Miss Philippines, Shamcey Supsup; and Miss China, ZiLin Luo.
Check out the highlights.