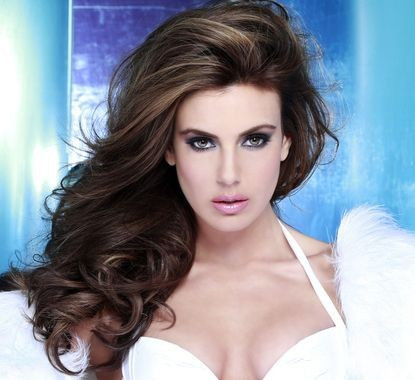 The Miss Universe Organisation has released the official photos of a swimwear shoot of Miss Universe 2013 contestants.
The contestants took part in the photo shoot for Italian lingerie brand, Yamamay, at the Crowne Plaza Moscow World Trade Centre hotel on 22 October.
New York-based Fashion Photographer Fadil Berisha took the shots of all 86 contestants in bikini.
The photo shoot was a part of a partnership between the Miss Universe Organisation and the Italian swimwear and lingerie maker in which an exclusive Miss Universe swimwear collection will be created and distributed by Yamamay.
"The new swimwear collection will be available in all Yamamay stores both in Italy and abroad as well as online," the Miss Universe Organisation said in a statement.
"Additionally, the future Miss Universe 2013 will star in the advertising campaign to promote the 'Yamamay for Miss Universe' 2014 Summer Collection, a reflection of the glamour and style associated with the two brands."
The photos from the shoot show contestants striking a pose in myriad styles of one and two-piece swimwear, while a faux fur adds to the glam quotient of the beauty queens.
"The theme of this year's photography centered around the new line of YAMAMAY FOR MISS UNIVERSE swimwear and faux fur," it added.
To promote the exclusive swimwear range, the Miss Universe contestants also modelled the 2014 Yamamay for Miss Universe swimwear collection at Moscow's Rio Leninsky Mall, on October 26.
The 62nd Miss Universe pageant is being held in Moscow, Russia, on 9 November when a winner will be crowned Miss Universe 2013 after being judged in three rounds, including swimsuit, evening gown and interview.
Scroll down to view the official photos of Yamamay swimwear shoot.