The Miss World 2013 contestants have been learning a traditional Indonesian dance that they will perform on stage at Sentul International Convention Center in Jakarta, on the pageant's final day.
The pageant's 63rd edition is scheduled for 28 September and preparations are well under way. The contestants started their preparations in early September on the island resort of Bali, taking part in profile video shoots and a pre-talent show.
At the final of the Miss World 2013 pageant, a total of 131 contestants will perform the sandalwood fan dance, the traditional Indonesian dance in which dancers hold a kipas cendana (a traditional round-shaped fan) while performing.
Contestants learned the steps of the dance on the eve of the pageant's opening ceremony, which will take place on the evening of 8 September. The dance has been choreographed by celebrated Indonesian choreographer Eko Supriyanto, especially for the event.
According to the organisers, the contestants were very enthusiastic about the dance. They learned fan strutting in typical Balinese dance style.
"These multi-talented ladies did not take much time mastering their lesson and dancing," said the organisers, "They were eagerly learning how to hold the Balinese Fan elegantly while at the same time moving their body."
The dance has been choreographed to highlight the cultural blend of Indonesian society.
"This dance is a blend of various cultures of Indonesia, including West Halmahera culture, Sundanese, Javanese and Balinese," the organisers said.
The accompanying music, composed by Oni and Friends, brings to the fore a diverse blend of traditional Indonesian instruments such as Gondang Batak and Sundanese flute.
As the world awaits a Far Eastern spectacle, see photos of contestants shaking a leg to the beats of Indonesian dance.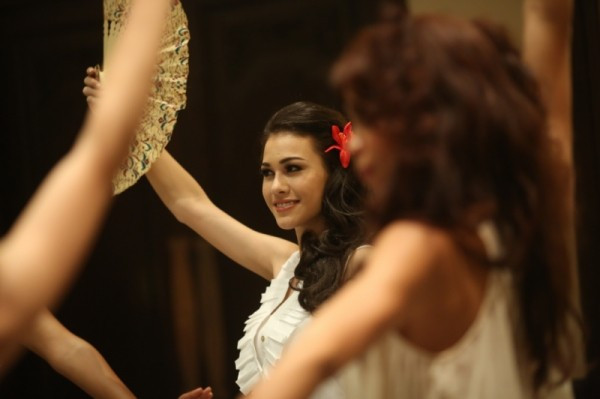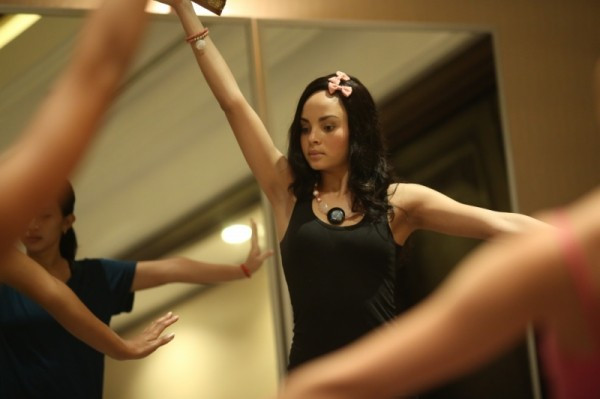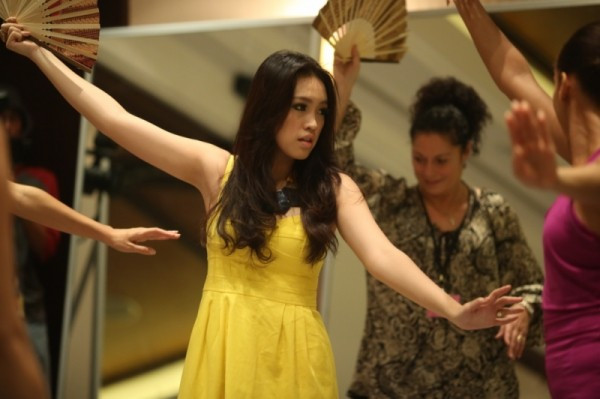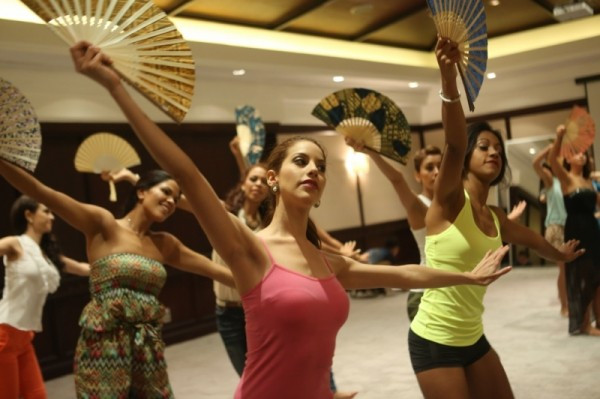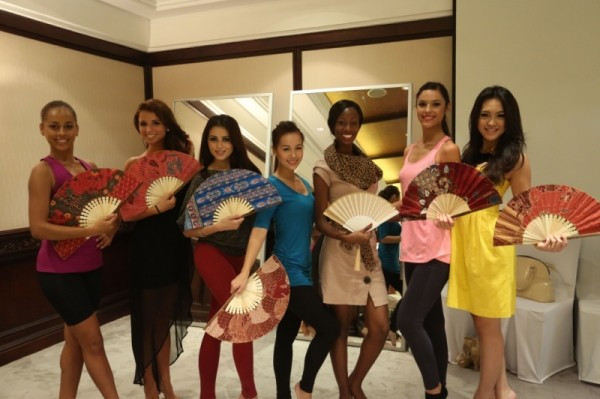 Also Read:
Miss World 2013 Behind the Scene: What Contestants are up to [PHOTOS + VIDEO]
Miss World 2013: Contestants Won't Wear Bikini for Beach Beauty Contest