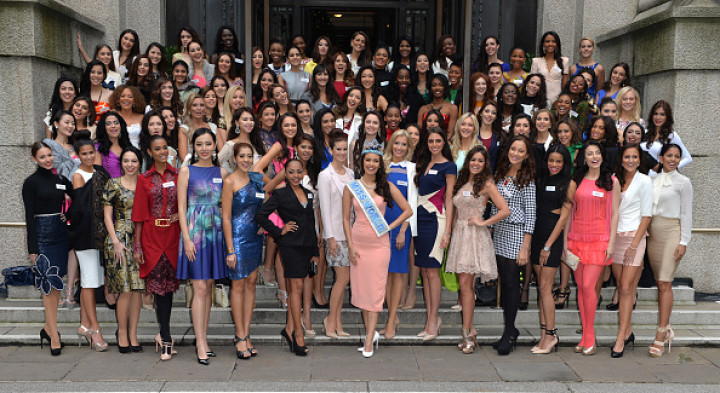 The 2014 Miss World pageant, currently in its 64th year, has begun at ExCel London Exhibition and Convention Centre.
Megan Young, Miss World 2013, the Welsh actor and TV presenter Tim Vincent, and Mr World Canada 2013 and Miss World 2014 web presenter Frankie Cena are hosts for tonight's event.
Grammy award-nominated and multi-platinum artist Sky Blu from LMFAO and British boy band The Vamps will be performing in tonight's show.
The judges of the show are Julia Morley (chairman and owner of the Miss World Organisation), Rudy Salles (member of the National Assembly of France), Jody Reynolds (past president of Variety International and former Red Cross worker during the Vietnam War), Marsha-Rae Ratcliff (Variety International Board Member who first created the charity's International Gold Pin Heart Campaign), Tony Hatch (English composer for musical theatre and television), Zhang Zilin (Miss World 2007, from China), Agbani Darego (Miss World 2001, from Nigeria), Kaiane Aldorino (Miss World 2009, from Gibraltar) and Azra Akin (Miss World 2002, from Turkey).
Where to Watch Online
The ceremony can be viewed live online on the official website of Miss World 2014 or on the pageant's YouTube channel.
In the UK, the event will air live on E! Entertainment and London Live. (Click here to take a look at the full list of channels airing the event.)
For live updates on the show, keep an eye on the Facebook page. Twitter updates can be followed on @MissWorldLtd. Viewers can also share their best moments with #MissWorld2014 and #MW2014.