MIUI 6 Takes Xiaomi's Imitation of Apple to a New Level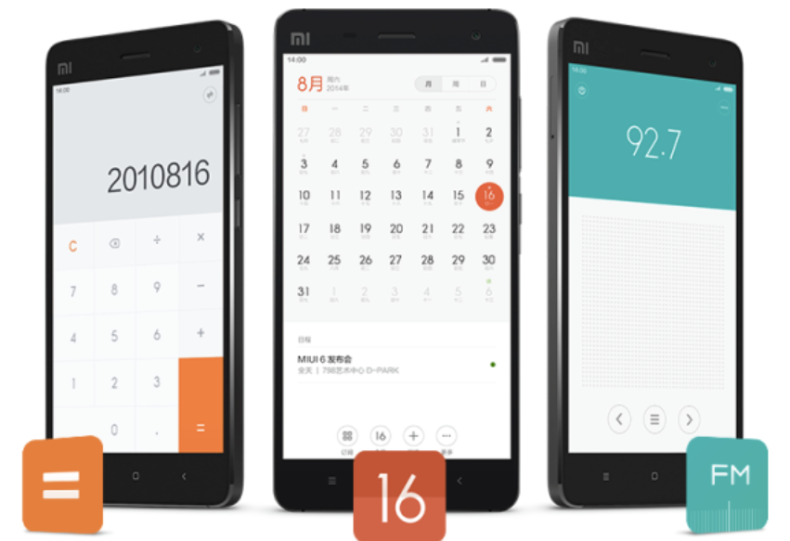 Xiaomi has been widely seen as the "Apple of the East" for a couple of years now - it's CEO models himself on the late Steve Jobs, its smartphones and tablets have been criticised for copying the iPhone and iPad and now the company has launched a new version of its mobile operating system which bears more than a passing resemblance to iOS 7.
MIUI 6, which was announced on Monday, is the latest version of Xiaomi's smartphone software and uses icons and apps which follow a design language that looks almost identical to Apple's iOS 7.
The flat look of the interface, as well as the scaled back look of apps such as the calendar, compass and calculator all seem to have been directly inspired by Apple's design.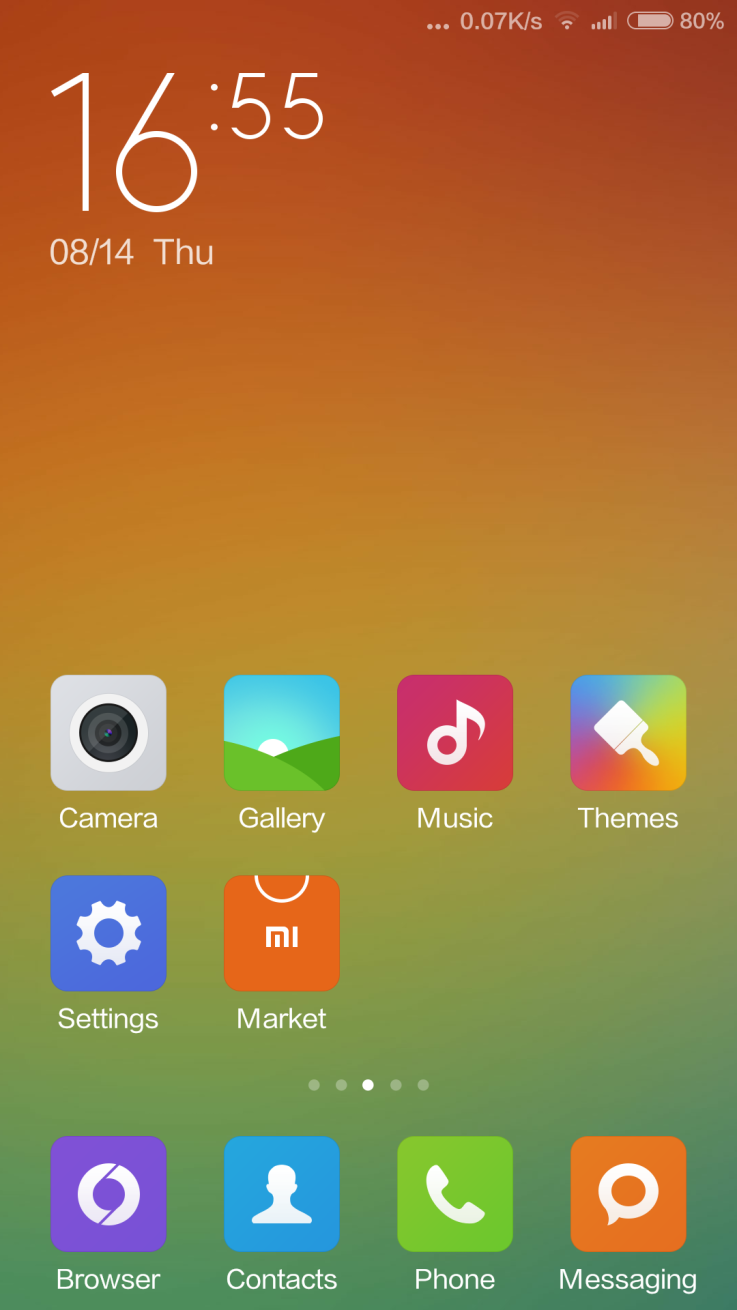 MIUI 6 Homescreen
Xiaomi
Secure
In May, the company launched the MiPad tablet which many say as a direct rip off of the iPad mini.
As well as giving the look of the interface an overhaul, Xiaomi says the new operating system is much more secure, with new baked-in security measures helping prevent malicious apps being installed.
A built-in Permission feature means apps will be scanned before being installed and deleted if found to be malicious.
With the vast majority of Android malware being found in third-party app stores which are hugely popular in China, this move by Xiaomi will be a welcome one for its customers.
Forked
Xiaomi's head of global expansion, Hugo Barra, has said previously that the company does not copy Apple but takes inspiration from the company.
Some have also pointed to the fact that MIUI V5 included much of the design language we see in the new version and that was launched before Apple launched iOS 7.
MIUI is the company's proprietary software which runs on all its smartphones and tablets. It is a forked version of Android which doesn't feature access to any of Google's services such as Gmail, Maps or the Play Store.
Instead Xiaomi offers access to content through its own stores, in much the same way as Amazon promotes its own service on its Kindle Fire tablets and new Fire smartphone.
Business model
And that business model has been hugely successful. Xiaomi became the biggest smartphone manufacturer in the huge Chinese market in the second quarter of 2014, taking top spot from Samsung.
Xiaomi is able to sell premium devices at low prices thanks to its business model of recovering profits from content sold through its online stores.
The company is on track to more than triple its smartphone sales in 2014 (60 million) compared to 2013 (18.7 million).
The launch of MIUI 6 may increase the criticism from some quarters of what many believe is blatant copying, but Xiaomi is unlikely to be worried, pointing to its growing sales in its home territory as well as its continued expansion in overseas markets.