Nikhil Shah is sitting in a small first floor office in Shoreditch. He's hunched over a MacBook Pro, in front of a roll-up banner emblazoned with the logo of Mixcloud, the online streaming service he started with three uni friends six years ago.
In the corner, there's a set of digital decks. Beside those, a road bike. Shah, decked out in a casual polo shirt and baseball cap, is every inch the Tech City entrepreneur.
But Mixcloud and Shah have outlived many of their peers. The lucky ones have been bought up, pocketing a tidy sum for their years' of investment. Others have been driven out by market forces, unable to keep pace with the spiralling costs of East London premises.
Last week, Boris Johnson's adviser on cycling Andrew Gilligan said that Old Street's 'Silicon Roundabout' was "a relic" and would be scrapped as soon as 2015. It seems symbolic, perhaps the end of an era.
"I guess it is inevitable," he says, referring to the exodus of start-ups from Shoreditch. "That's capitalism, that's the property market. If an area gentrifies, it's going to attract corporates, solicitors, more and more service businesses. The innovative little tech and media companies that take a warehouse space with a few desks in the corner... it doesn't exist anymore."
This maturing start-up allows users to upload radio shows, DJ sets and podcasts which can be browsed and listened to by other users. Riding high in the Mixcloud 'most listened' charts this week are Carl Cox and Radio 5 Live. Other notable users include Barack Obama and TED Talks. It's nothing if it's not diverse.
When it launched as a service in 2009, the primary competition was provided by lumpy file hosting sites such as YouSendIt. Streaming was nascent and – before the age of broadband and unlimited data – not so popular.
"All the stuff that existed was so fragmented – a horrible experience for the creator and an inconsistent experience for the listen," Shah says. "From the outset, it was our aim to build a business out of this problem we wanted to solve. We did it in a fairly cavalier way ... we quit our jobs right away and started on it."
Five years on, the landscape has changed markedly. Last year, album sales in both physical and digital format fell by 6.4% with singles sales falling by 3.4%. Streaming, though, grew by 34%, with the UK streaming market now worth £103mn – more valuable than that of album sales.
Mixcloud now has 10 million users. The majority of its revenue comes from ads, which they try to integrate as well as possible with the service offering. And while it finds itself behind the likes of Spotify and Pandora, in terms of users, it provides, Shah says, a very different service.
"It's not a winner takes all market. Everyone has their favourite radio station, but everyone also has an oligopoly of stations they'll listen to regularly, depending on their mood or the time of day. It's the same with streaming.
"You listen to Spotify when you want to hear Prince's new album ... it's an on-demand service. If Disclosure puts a new track on SoundCloud, you go listen to that. But when you want to hear the latest upload from your favourite radio DJ, you'll come to Mixcloud."
Like any music fan, Shah uses all the services he can. "I'm a music lover. I use what I need to get my fix. Ironically, I run a vinyl label, but I stopped buying vinyl a few years ago."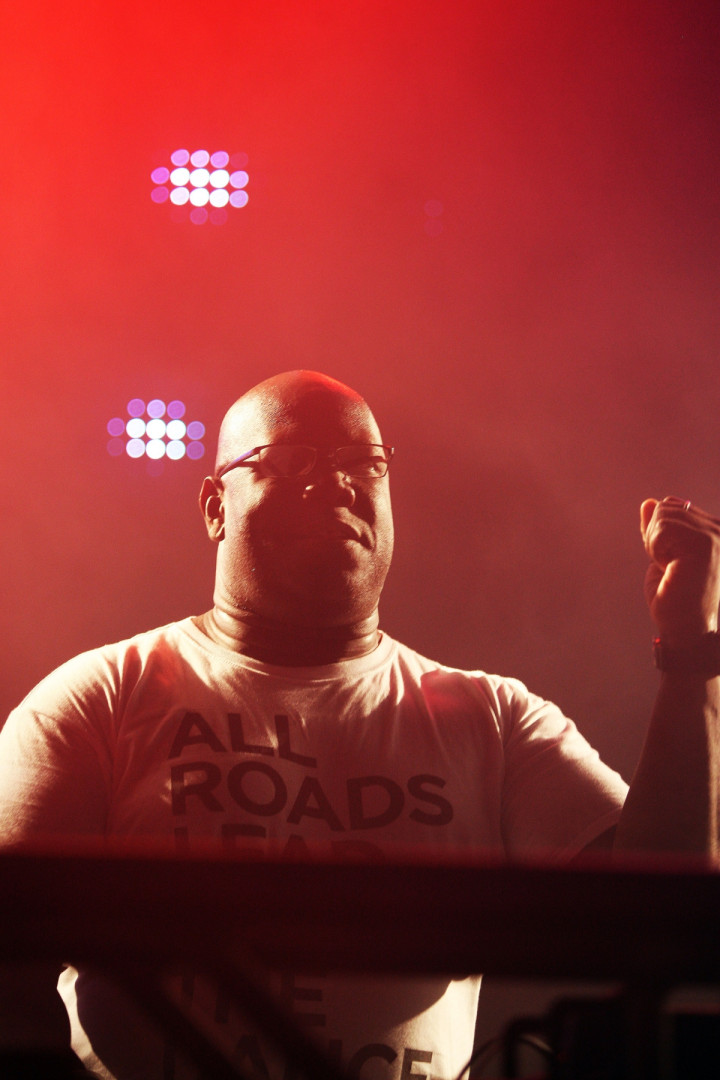 Tackling Piracy
The entertainment industry was hollowed out by digital piracy all through the noughties. Illegal downloading led traditional media and retail outlets to their graves, with the music industry, led memorably by Metallica, waging war on online pirates.
This was the world into which Mixcloud was born. Shah cites a popular stat from a 2009 report by the International Federation of the Phonographic (IFPI) which said that "around 95% of all music is downloaded without payment to artists or producers".
"Imagine if 95% of all the oil consumed in the world was stolen," he says. "Only 5% of that market was legitimately paid for. As entrepreneurs, we looked at that pile and tried to convert those people, to listen to music legally."
Now the tide has turned. A Norwegian study from last year found that music piracy had fallen by 82.5% since 2010, with film and television piracy plummeting by more than half.
The debate now focuses around whether streaming has converted pirates, or whether it has taken the custom of those who previously bought music.
But it's a debate that's argued just as forcefully. In 2011, the Mercury Music Prize nominated producer Jon Hopkins tweeted: "Got paid £8 for 90,000 plays. Fuck Spotify," later adding: "Radio 1 pay about £50 for each play."
Mixcloud has blanket radio licensing arrangements with those that represent labels and publishers. It does not allow for downloads and can't offer tracks on demand. This is, says Shah, a decision they've made to "stay legal", but he says that the flak they get highlights the insincerity of the debate.
"There's a huge amount of hypocrisy. Some unnamed platforms don't pay any licensing and don't get the brunt of the negative sentiment. Whereas others, in our space, do pay licensing but the amount paid by different platforms is inconsistent."
He thinks the music industry, though, is much fairer now, employing more people than ever before. But for small companies such as Mixcloud, the race to bring in revenue is met with hurdles at every juncture.
Recently, there was code added to the Mixcloud website which allows those in the backend to see how many users had installed ad-blocking software on their web browser.
"Do you want to guess how many there were?"
IBTimes UK stares blankly into space, flummoxed by this technological conundrum. "80%?"
"Well, thankfully not. It's 20%, but that's one in five. That's the equivalent of one in five people walking into Starbucks, getting a coffee and walking out without paying."
Working out how to get past this is one of the biggest challenges Shah and his colleagues face.
Indie Forever
Perhaps the most remarkable about Mixcloud in 2014 is that it is still run by the four guys that started it and that they have never raised capital to grow the business. Ironically, for a company which is completely synthetic in nature, its growth has been 100% organic.
The government, through the Department for Business, Innovation and Skill's (Bis) Technology Strategy Board, helped with three grants along the way, and the founders did seek capital from venture capitalists early on.
"We were very close to raising money a couple of years in, with Channel 4's 4iP [a now defunct digital investment fund]. But there was a lot of bureaucracy around it. We'd come so far without investment and we thought, 'let's just keep it going'. That became our culture as we came along and started making money from ad deals."
It wasn't always plain sailing. Shah and co lived in warehouses for a few years, as they reached "ramen profitability" – a phrase popular among start-ups meaning they made enough money to eat ramen for dinner – but he describes Mixcloud as "a genuine story of government grant success".
The inbound interest hasn't gone away: its frequency is increasing and Mixcloud has entertained offers from the big boys in the market, Shah admits, without specifying which ones.
Does he ever fear that one day the interest will have disappeared, and he'll wish he'd sold up? Shah is philosophical.
"Every normal person is driven by a combination of hope and fear, in parallel. Depending on what side of the bed I wake up on, I could think: 'Shit, we should just take the money,' or on another day: 'Right then, what's the world got to offer me today.'"
Watching the hum of activity buzz around him, it's not hard to see that the passion for Mixcloud is still there. We're interrupted on numerous occasions, with various heads popping through the door wondering what to do with a client, or some accounts.
One colleague walks in with a worried look on his face. A Brazilian-themed party has been planned to mark the start of the World Cup, with Mixcloud providing the soundtrack. The organisers want the playlist in a different format ... what should he do?
Shah deals with the problem quickly, then smiles. "That's my main weakness," he says, explaining that while he has 101 other, less exciting things to do, he's been spending the afternoon compiling Brazilian party music.
Clearly, he got out of bed on the right side this morning.