Samsung has invited the technology press to an Unpacked media event in Barcelona on 1 March, where it is expected to announce the Galaxy S6. Here's everything we know so far about the upcoming flagship.
Samsung Galaxy S6: Design
This could well be the key selling point of Galaxy S6. Samsung's design team didn't exactly push the boat out with the all-plastic Galaxy S4 and near-identical S5. But along came the Galaxy Alpha and Note 4 late last year, and all was forgiven.
Those two metal-clad phones heralded a fresh start for Samsung, and we fully expect to see their shiny, chamfered edges mimicked by the S6.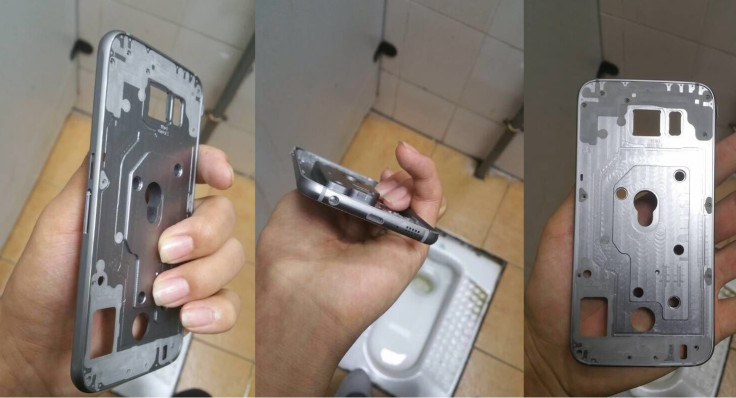 Photos claiming to be of the S6's rear panel show an all-metal construction, so it seems Samsung will finally give us a premium flagship with a look and feel to match the undoubtedly high price. The solid back looks like the S6 will miss out on a removable battery, so we hope Samsung has made some software tweaks to ensure the battery lasts as long as possible.
The photos, published on Chinese website DigiWo, also show the slightly curved edges of the Galaxy S6, the rear-mounted headphone jack, and grey antenna lines not too dissimilar to those on the sides of the Galaxy Alpha.
We expect the Galaxy S6 to be waterproof to at least the same standard as the S5 - perhaps even more so, given the locked-in battery.
Finally, it is understood Samsung will offer the Galaxy S6 in four colours - gold, white, blue and green.
Samsung Galaxy S6 Edge
But there's something else up Samsung's sleeve. Announced in September 2014, the Galaxy Note 4 Edge has a screen which curves around one edge of the handset - and Samsung is expected to perform the same trick with the S6.
It isn't clear if there will be two versions of the S6 - one with the edge screen and one without - but if the invitation image is anything to go by, it looks like Samsung has at least one curved product planned for Barcelona.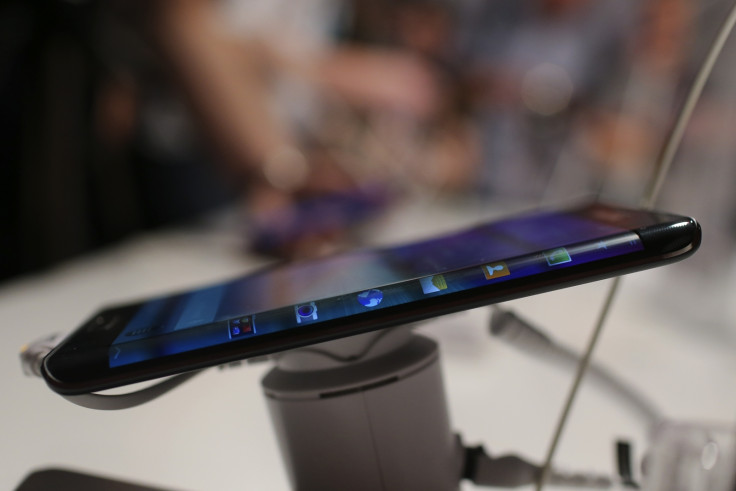 A recent patent filing by Samsung suggested the company was working on a phone with a screen curved over both edges, but being unearthed so close to the event, we doubt such a design will be ready for a public unveiling just yet. But a screen over one edge is looking likely - the big question is, will developers create fun and innovative ways to take advantage of it?
Samsung Galaxy S6: Screen
Ignoring the possibility of a curved screen for now, we expect the Galaxy S6 to be broadly the same size as the S5 and S4 before it. Any larger than 5.2in and it'll be too close to the company's purpose built phablet, the Galaxy Note.
As for resolution, Full HD (1920 x 1080) is starting to seem a bit mediocre when you look at the LG G3 and Galaxy Note 4. We suspect Samsung will want to up its game with the S6 and use a 2K screen with a resolution of 2560 x 1440. That would produce a pixel density of around 560 per inch and give Samsung plenty of ammunition to mock the iPhone 6 and 6 Plus' for having fewer pixels.
Samsung Galaxy S6: Processor
Qualcomm's new Snapdragon 810 would be a logical choice, given it's already powering the LG G Flex 2 and is tipped to appear in the HTC One (M9) and LG G4, but currently the clever money is on Samsung doing its own thing.
A Bloomberg report recently claimed overheating issues with the 810 have forced Samsung to switch to its own Exynos chip instead. Whether this will appear in every version of the S6, or only replace the Snapdragon in some markets, as has previously been the case, remains to be seen.
Recently spotted testing on the AnTuTu benchmark app, the Exynos chip is claimed to be 64-bit, octa-core and have 3GB of RAM. Those tests also revealed 32GB of storage and Google's Android 5.0 (Lollipop) software.
Samsung Galaxy S6: Camera
Little is known about the S6 camera, but we'd expect to see a small upgrade over the 16-megapixel (MP) on the S5.
A 20mp sensor would be welcome, as would optical image stabilisation, but if Samsung focuses more on thinness than performance, there may not be room for the latter.
Samsung Galaxy S6: Price and release date
AndroidPit claims to have a European price list for the Galaxy S6. It confirms that there will be a regular model and a more expensive Edge version; each are available with 32, 64 and 128GB of storage, although it isn't clear if there will be expandable storage or not.
The claimed prices are as follows:
| | | |
| --- | --- | --- |
| Storage | Samsung Galaxy S6 | Samsung Galaxy S Edge |
| 32GB | €749 | €849 |
| 64GB | €849 | €949 |
| 128GB | €949 | €1,049 |
As for a release date, if the S6 is announced at the 1 March Mobile World Congress event then we can expect to see it hitting the high street some time in April, a year on from the S5.