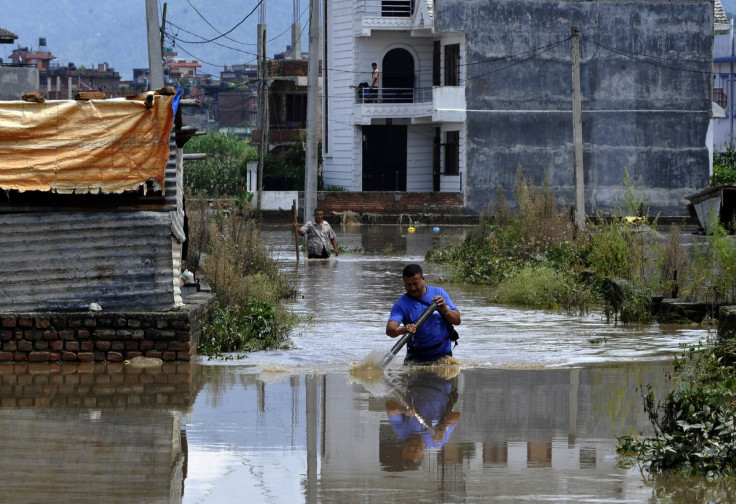 At least 54 people have been killed and several others are missing in floods and landslides triggered by incessant monsoon rain over the past two days in Nepal. The government has launched a rescue operation in 14 of 75 districts in the country, an official said on Wednesday (27 July).
Several houses, roads and bridges have been destroyed and swept away displacing thousands of people. Hundreds of houses have been waterlogged after floodwaters gushed into their settlements, media reports said.
It is feared that the situation is getting worse as casualties have been reported from eight districts — Pyuthan, Makawanpur, Palpa, Gulmi, Dolakha and Arghakhanchi — which are the worst hit. The Associated Press reported rescue teams of soldiers and volunteers were seen using rubber boats to evacuate hundreds of stranded people to safer locations, while helicopters were used to airdrop food supplies.
A swollen river has destroyed a suspension bridge in one of the districts putting around 6,000 people at risk.
The water levels in some of the major rivers have risen close to the danger mark, posing a threat of massive flooding that could extend to India. A flood alert has been issued in the north India state of Uttar Pradesh, which borders Nepal.
Tens of thousands of Nepalese are thought to be still living in tents after a devastating earthquake hit the country in April 2015. Nearly 770,000 families were affected by the disaster in which close to 9,000 people were killed and over 22,000 injured.