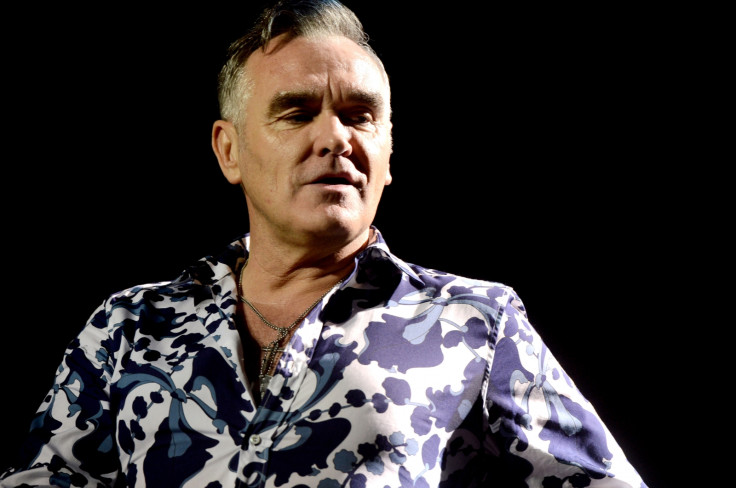 Morrissey has praised the Irish vote to allow gay marriage. However, his support for Ireland appears equivocal – simultaneously he has attacked the country's policies over animal welfare.
The celebrated Mancunian crooner gave his response to the referendum from Australia, where he is about to commence a four-night residency at Sydney Opera House:
"Congratulations to Ireland. The people, once again, teach the church. The people, once again, teach the politicians. Now Ireland, please abolish fur farms and factory farming and transportation of live animals, and welcome yourself completely into the 21st century."
In his memoir, entitled Autobiography and published in 2013, Morrissey stated that he has had a relationship with a man. He said that when he met the photographer Jake Owen Walters, "for the first time in my life the eternal 'I' becomes 'we'." However, after the book's publication, he announced: "Unfortunately, I am not homosexual. In technical fact, I am humasexual. I am attracted to humans. But, of course, not many."
Some details of The Smiths singer's two-year relationship with Walters were removed from the US edition of Autobiography, as well as a photograph of Walters as a young boy. It is not specifically stated that Morrissey and Walters were lovers in either edition, but Morrissey makes it clear that the pair were deeply emotionally involved.
In an interview in 2013 with Rookie – a website aimed at teenage girls – Morrissey said: "If more men were homosexual there would be no wars because homosexual men would never kill other men."
Morrissey has long been a champion of animal rights. Last year he stated on his website that he perceives no differences between meat-eaters and paedophiles. Recently he attacked Al Gore and the Live Earth event for planning to serve meat dishes at this year's events. He wrote: "Serving meat and dairy products at an event to combat climate change is like selling pistols at a gun-control rally."
In February 2013, Morrissey cancelled an appearance on US TV show Jimmy Kimmel Live! after discovering that the guests that evening also included the cast of Duck Dynasty, a reality show about a family who create duck calls for use in hunting. Morrissey referred to the cast as "animal serial killers".