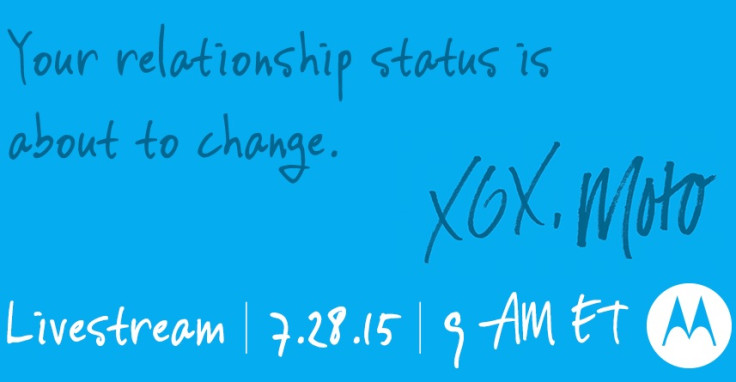 Motorola will livestream its 28 July press event, where it is expected to announce the new Moto X and Moto G Android smartphones.
The company says its new products will change consumers' relationships with their handsets, claiming "a better mobile relationship is on its way... we are changing things for the better".
Motorola will be hosting simultaneous events in London, Sao Paulo and New York, with them all kicking off at 2pm GMT. See the list of cities below to find out when the event starts in your timezone.
The event will be broadcast from Motorola's website, and we've also embedded the live YouTube stream below:
Fans have speculated that the "Xox, Moto" signoff on the livestream invitation, published on Twitter, looks more like 'XGX', suggesting the event will see a new Moto G and two new Moto X handsets. Rumours and leaks so far suggest there will indeed be two versions of the 2015 Moto X, with screen sizes of 5.2in and 5.6in, alongside a new Moto G. The new Moto G is expected to have the same 4.5in screen size as the 2014 model.
For everything we know so far about the 2015 Moto X and Moto G, click on the links below: