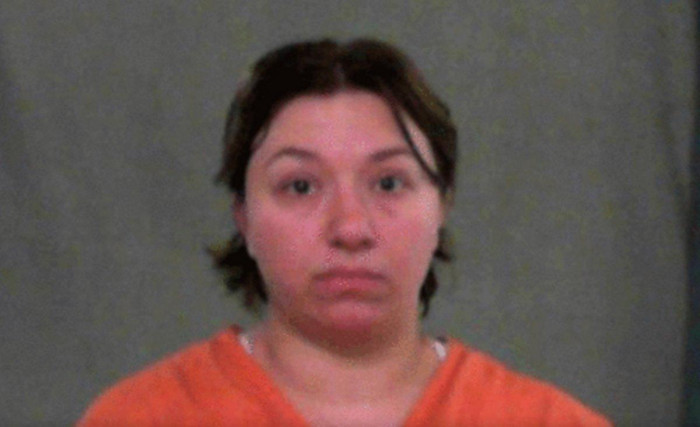 A West Virginia woman is facing murder charges after allegedly setting fire to the beds of her two sons then locking the door before going to her mother's house across the street to eat some soup.
Molly Delgado, 29, was arrested six weeks after reportedly setting the fires in her mobile home in Falling Waters, 78 miles (125 km) northwest of Washington on 24 January.
West Virginia's assistant fire marshal, George Harms, wrote in a criminal complaint that Delgado admitted lighting fires beneath the beds of her sons, Justin Jr, five, and Delmer, three. She then locked the door from the outside.
Her husband Justin was said to be asleep in the master bedroom at the other end of the trailer. He was awoken a few minutes later by the smoke.
"He tried to get to the children's bedroom but was unable to due to the smoke," Harms wrote, reported by the Washington Post. "He called out to the children but there was no answer."
Justin tried to escape but was locked in and the window was too small to climb through so he called for help. His cries were heard by Molly Delgado's father, Drew McCombs, who lived opposite. McCombs said his daughter was walking back to the trailer when she heard the screams. He and his wife, Brenda, tried to enter the home but the smoke was too thick.
When firefighters finally managed to contain the blaze and get inside they found one child in bed and the other curled up in a corner. Their father was taken to hospital suffering from smoke inhalation but was later released.
Molly Delgado is being held in Eastern Regional Jail on two counts of first-degree murder and one of first-degree arson. It has not been revealed if she has an attorney who can comment on the charges. In one of her most recent Facebook posts, she put a photograph of her sons smiling along with the word "love".